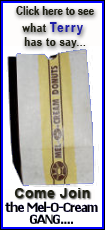 Wakefield's knuckle ball, which averaged in the mid 60s, flustered the Phillies. He allowed five hits and two walks in earning his first win since July 8, 2009, against Oakland. Wakefield (1-2) earned his 190th career win as the Red Sox took two of three from the Phillies.
Ramon Ramirez allowed three runs in the ninth -- Raul Ibanez's RBI double and pinch-hitter Ross Gload later connected on a two-run homer.
Youkilis aided the Boston offense with a triple to open the second and a towering homer to left in the sixth off Halladay, giving the Red Sox a 4-0 lead. Youkilis is 21 for 58 in his career against Halladay.
Halladay (6-3) was hit hard a start after he didn't appear to have his best stuff in a 132-pitch complete game effort against Pittsburgh on Tuesday, a 2-1 loss. On Sunday, Halladay, who has a major league-leading four complete games, saw his ERA jump from 1.64 to 2.22 after allowing eight hits and seven runs six earned in 5 2-3 innings.
Halladay appeared to have an inning-ending double play in the fourth, but Adrian Beltre's soft grounder went straight through third baseman Greg Dobbs' legs, allowing two runs to score for a 3-0 advantage.