IEPA and county officials address illegal burns and nuisance fires
Middletown issues addressed
Send a link to a friend
(Originally posted Friday afternoon)
[May 22, 2010] State and local officials met on Thursday morning to discuss open burning in Logan County. Illegal burns and nuisance fires have been a countywide issue, with several complaints coming from the Middletown area recently.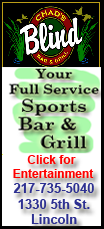 Conferring over state and county regulations were three representatives from the Illinois Environmental Protection Agency and representatives from the Logan County's Sheriff's Office, Emergency Management Agency, 911 Dispatch, Department of Public Health, Waste Management Agency, State's Attorney Michael McIntosh and Logan County Board Chairman Terry Carlton.

Also present but not acting as participants were Middletown Village President Ken Davison, the village's attorney and Middletown Fire Department officials.

Carlton said, "Our first goal is to have voluntary compliance with the open burning act throughout Logan County."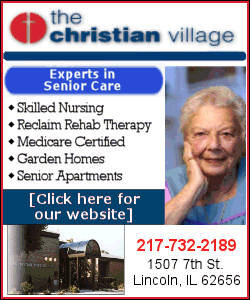 Davison said that he and their attorney would be reviewing Middletown's ordinances and making updates to get in compliance with IEPA statutes. Davison stated several times that he knows that burning garbage is illegal, and they don't allow that in Middletown.
The IEPA will create brochures to be mailed to all Middletown residents so that they may understand what is their right and what is illegal to burn openly in Middletown. According to the IEPA, anything other than yard waste is illegal to burn:
If you live in any Illinois town or within one mile of a town with a population of 1,000 or more:
It is illegal to burn anything except for landscape waste. Local ordinances may be more restrictive and must be followed.
(From http://www.epa.state.il.us/air/permits/
openburn/open-burning-brochure.pdf, p. 2)
See more details of the "Illinois EPA Information for Open Burning Permits":
http://www.epa.state.il.us/air/permits/openburn/
The Logan County Open Burning Working Group set forth the following guide to illegal burns and nuisance fire complaints:
The Environmental Protection Act 415 ILCS 511 et seq. makes illegal or severely limits open burning in the state of Illinois.

Due to limitations, the Illinois Environmental Protection Agency prefers all open burning issues be handled locally when at all possible.

Local ordinances do not supersede state law but may be more restrictive than state law.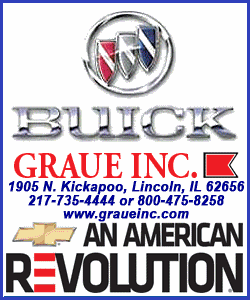 For violations, 911 will be contacted. Logan Dispatch will notify the jurisdictional fire department.

Upon arrival of the fire department, they will decide if the open burn is legal or illegal.

If the burn is legal, they will contact Logan Dispatch to see if there is a complainant. If complainant information is available -- name, address and phone -- and if they desire to have the fire extinguished as a nuisance, the fire department will put the fire out.

Fires ruled as illegal will be extinguished. The fire department will request that the EMA and sheriff be dispatched to the scene.

Upon the EMA and sheriff's arrival, the EMA will contact the IEPA and make a field report. The sheriff's deputy may issue a written warning and create an incident report.

For second or subsequent offenses, the offender will be arrested and processed at the Logan County Safety Complex as a misdemeanor case.

Arrest reports will be forwarded to the Logan County state's attorney for legal actions.

In extraordinary situations, the IEPA may respond to the incident and, based upon their findings, issue an administrative citation, which carries a significant fine set by state statue or administrative code.
Carlton concluded: "I believe that the outcome is that there is an outlined path for addressing open burning issues throughout Logan County, and officials now know what they are to do, the specific ordinances, laws violated, etc."
[By JAN YOUNGQUIST]