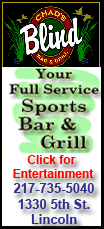 Michigan released details of self-imposed sanctions it hopes will satisfy the NCAA, whose staff will hold a hearing on the case in August. A final decision on NCAA penalties could take months.
Michigan said it will cut back practice and training time by 130 hours over the next two years, starting this summer. It also trimmed the number of assistants -- the so-called quality control staff -- from five to three and banned them from practices, games or coaching meetings for the rest of 2010.
"I'm glad to get that over with," coach Rich Rodriguez said Monday night in Midland at the Michigan AP Sports Editors Meeting. "But that is just part of the process."
The self-imposed sanctions included a recommendation for two years of probation for the NCAA's winningest football program, which is 8-16 in two seasons under Rodriguez. The school said it should not be tagged as a repeat offender despite a 2003 scandal in the basketball program.
"We're imposing on ourselves what we believe is corrective actions," athletic director David Brandon said in an interview with The Associated Press. "Ultimately, the NCAA will decide what the appropriate sanctions and penalties are."
The violations came to light last fall during a second straight losing season for Rodriguez, who will return for his third season at Michigan this fall. Anonymous players told the Detroit Free Press that they were exceeding NCAA limits on practice and training time, prompting school and NCAA investigations.
The NCAA has outlined five potentially major rules violations, all related to practices and workouts. It accused Rodriguez of failing to promote an atmosphere of compliance in his program -- a charge Michigan vehemently denied even as it acknowledged an overall failure by the athletic department.
"We think that is overly harsh," Brandon said. "We do believe that there were things he could've done better and Rich would be the first to agree that details he delegated shouldn't have been in retrospect."
Brandon said the school decided not to take away scholarships or eliminate coaching positions.
"That's usually a result of something deemed to be an offense that created a competitive advantage," Brandon said. "Those kind of sanctions are also typically related to academic fraud, gambling, recruiting violations and extra benefits."
Michigan told the NCAA that letters of reprimand were issued to seven people -- including Rodriguez -- who shared responsibility for the violations. One staffer who worked under Rodriguez at West Virginia before joining him at Michigan, Alex Herron, was fired after his claim of not being present during some activities was discredited by players.