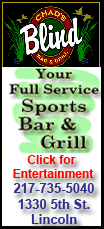 Mike Richards had a highlight-reel goal early, Arron Asham and Jeff Carter scored 84 seconds apart in Game 5 of the Eastern Conference finals and the Flyers beat the Montreal Canadiens 4-2 on Monday night.
The Flyers, who needed a shootout win in the last game of the regular season to clinch a playoff spot, will play the Western Conference champion Chicago Blackhawks in Game 1 on Saturday.
The Flyers have not won the Stanley Cup since consecutive titles in 1974 and 1975.
Michael Leighton allowed a goal 59 seconds into the game, then shut down the Canadiens, who showed a resilient comeback spirit in the first two rounds.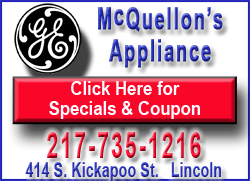 The Flyers took a 3-1 lead into the third period, leaving the final 20 minutes as one raucous coronation party. Nearly 20,000 giddy fans dressed in pumpkin-orange giveaway T-shirts chanted "Let's Go Flyers!" but couldn't exhale until the end.
"I was counting down the clock the last 2 minutes, I couldn't wait for it to wind down," Leighton said. "Last couple of minutes we did a great job."
Once Carter scored an empty-netter in the final seconds, the crowd exploded in a championship frenzy.
The finals seem a fitting result for a Flyers organization that still has some "Broad Street Bullies" in their bloodlines.
Forget dropping the gloves: This year's Flyers have shown an awesome ability to fight back on guts alone. Down 3-0 in the conference semifinals vs. Boston and trailing 3-0 in Game 7, the Flyers rallied to win in one of the sport's all-time great comebacks.
"We kept going and didn't quit. Down 0-3 we didn't quit all year that has been our motto. It feels good especially for the fans," Richards said. "It's been great so far. It's been great along the way. The journey hasn't ended. Hopefully we have a Cinderella story in the end, but we need to prepare for Chicago."
Carter, Simon Gagne and Ian Laperriere all pushed through potential series-ending injuries to return earlier than expected and deliver a shot at the Stanley Cup to Philadelphia.
"It's a great feeling. We got a great team here, a great bunch of guys I'm proud of every one of them," Leighton said. "I said right from the beginning of the year, we just got to get in the playoffs and anything can happen. That's a tough team over there and we just played great."
For all the knocks Philly takes as a title-starved sports town, all four major pro teams have made the championship round of their sport in the last 10 years. The Phillies in 2008 have won Philadelphia's only championship since 1983.