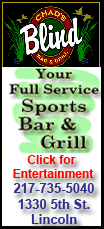 The 76-year-old member of the basketball Hall of Fame looked on as the Americans worked out at Rentschler Field on Monday, a day ahead of an exhibition game against the Czech Republic.
"It's pretty special to see him," said goalkeeper Tim Howard, a high school basketball star at North Brunswick High School in New Jersey. "To be an ultimate great -- we work so hard and feel you've got a little bit of success -- and then you look at a guy like him and it's like, how the heck do you do that?"
Howard was hoping to meet Russell after practice. Russell helped the Celtics win 11 NBA titles in 13 seasons from 1956-69.
"It's pretty awesome to be around those type of people," Howard said.