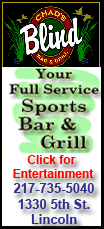 They can't lose LeBron James.
Less than two weeks after their stunning, second-round loss to Boston in the playoffs, the Cavaliers fired Brown on Monday, an expected move that perhaps indicates the team believes it can re-sign James, the two-time MVP and free agent-in-waiting.
Brown was the most successful coach in franchise history. In five seasons, he led the Cavs to the playoffs every year, to the finals in 2007 and to 127 wins in the past two seasons. But Brown failed to win a championship, and after Cleveland's second straight early exodus from the postseason -- a collapse that included two blowout losses at home and dissension in the Cavs' locker room -- and with James about to explore free agency, owner Dan Gilbert decided to make a change.
"After a long and deep analysis of all of the factors that led to the disappointing early ends to our playoff runs over the past two seasons, we concluded that it was time for the Cavaliers to move in a different direction," Gilbert said in a statement. "The expectations of this organization are very high and, although change always carries an element of risk, there are times when that risk must be taken in an attempt to break through to new, higher levels of accomplishment.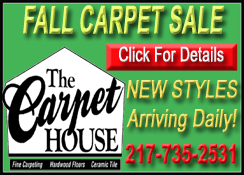 "This is one of those times."
The Cavs did not hold a news conference to explain their decision to relieve Brown, who went 314-177 and was the league's coach of the year in 2009.
Brown was not immediately available for comment. No one answered the door at his home in Westlake, Ohio.
A James family publicist said the superstar is out of town on vacation and would not be available to comment on Brown's dismissal.
Boston's Doc Rivers and Orlando's Stan Van Gundy, the coaches who knocked Brown and the Cavs from the playoffs the past two years, expressed disappointment in Cleveland's decision.
"Obviously, I was not thrilled to see it," Rivers said before Game 4 in Boston. "I wonder what you have to do to keep your job -- back-to-back 60-win seasons. Our profession is tough."
Said Van Gundy: "Franchises have the right to make any decisions they want. You can't do a hell of a lot better. There's not a coach in the league that has done better than Mike Brown."
The Cavaliers were under a deadline to dismiss Brown. If they had waited beyond 10 days after the season, they would have had to pay the 40-year-old coach his salary for next season. Cleveland's assistant coaches remain under contract for 2010-11.
The team now faces an even more pressing deadline. James can become a free agent on July 1, when he'll head a free-agent class unlike any other in league history. He will hit the market with fellow superstars Dwyane Wade, Chris Bosh and others, and while the expected bidding wars are weeks away, the speculation and suspense are hanging over the NBA playoffs.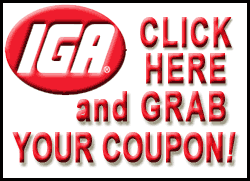 James has said winning will be the most important factor in choosing a team. In building around him, the Cavs have already shown their commitment to giving the 25-year-old James the tools he needs to win multiple titles.
Now, by firing Brown, who won more than 66 percent of his games, the Cavs have again demonstrated a willingness to go beyond the norm to make James happy. While the All-Star forward did not call for Brown's head, it was clear during the Boston series that James and his coach were not on the same page.