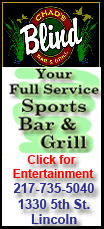 A series that looked like a Lakers' breeze a week ago is all even at two apiece heading to Game 5 on Thursday night in Los Angeles.
The Suns reserves, considered an advantage entering the series but largely ineffective through three games, outscored their Lakers counterparts 54-20.
Channing Frye broke out of a horrendous shooting slump to make four 3-pointers and score 14 points. Leandro Barbosa also had 14 on 6-of-8 shooting and Jared Dudley added 11 points. Goran Dragic ran the show at point and had eight points and eight assists in 18 minutes.
"The bench played fantastic," the Suns' Steve Nash said. "They were by far easily the difference tonight." Amare Stoudemire led Phoenix with 21 points. Nash, playing with a broken nose, made just 3-of-11 shots but had 15 points and eight assists.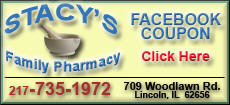 But it was the backups who stole the show, making 20-of-32 shots, including 9-of-20 3s.
"They have a great bench," Bryant said.
Phoenix coach Alvin Gentry kept all five reserves in the game for almost the first nine minutes of the final quarter, and they produced an 18-3 run, and the Lakers never recovered. When Nash re-entered with 3:05 to play, those subs -- usually playing against the Los Angeles starters -- had turned an 87-85 deficit into a 103-94 lead.
"We believe in those guys and they really believe in themselves," Gentry said. "I thought they were much better defensively than they were offensively, and they were great offensively."
Frye had made 1-of-21 shots in the series and missed 18 in a row when his second shot of the night, a 3-pointer, finally fell to the roar of the home crowd.
"I just set my feet and let it ride," he said.
Pau Gasol managed just 15 points after getting 29 and 23 in the previous two contests. Lamar Odom also scored 15.
Jordan Farmar opened the fourth quarter with a 3-pointer, his only basket in five shots all night, to give the Lakers an 87-85 lead. Barbosa responded with a 22-footer to tie it, then Lou Amundson scored inside on a pass from Dudley before Frye sank a 3-pointer for a 92-87 advantage.
That was the first of three consecutive 3s for Phoenix, the second by Barbosa and third by Dudley to make it 98-89. The biggest lead was 103-90 on Dragic's driving layup with 4:02 to play.