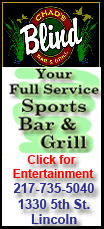 "We'll all pray that it doesn't snow that day," Arizona Cardinals president Michael Bidwill said.
NFL owners voted Tuesday to put the 2014 Super Bowl in the new $1.6 billion Meadowlands Stadium that this season will become home to the New York Jets and Giants. It's the first time the league has gone to a cold weather site that doesn't have a dome; until now, those places couldn't even bid on the big game.
So, why the risk?
"Let's face it," Giants co-owner John Mara said, "there's only one New York City."
"We promise the greatest game in the greatest venue in the greatest city," added another co-owner, Steve Tisch. "Now we've got to deliver."
Mother Nature may have a lot to say about that.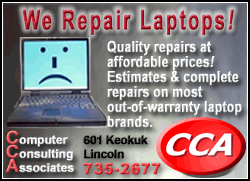 The coldest kickoff temperature in Super Bowl history was 39 degrees, and that would be considered a warm February day in East Rutherford, N.J. Average February temperatures there are 24 to 40 degrees, with several inches of rain, according to the bid documents.
Remember, the game kicks off after the sun goes down in the Eastern time zone, so temperatures would be dropping throughout the night.
"Everyone knows it's risky," said Miami Dolphins owner Stephen Ross, whose bid was eliminated in the second round.
It might end up being another Ice Bowl, Fog Bowl, Freezer Bowl or something else worthy of a frigid nickname. That's not what the bidders had in mind when they adopted the slogan, "Make Some History," but for all the inconvenience to those in the stadium, it might look great on TV.
The extended version of Bart Starr's game-winning sneak in the Ice Bowl in 1967 opens with Cowboys defenders scraping their cleats into the ice to try getting some traction. Teeth chatter just watching the replay of Tom Brady's fumble that was ruled an incompletion in the snow-filled Tuck Rule game. In Brett Favre's final game with the Packers, he ends a chilly playoff game by throwing an interception, then runs off with steam coming out of his mouth; it was against the Giants, too.
"People talk about the weather, but, you know, this is football, not beach volleyball," New York City Mayor Michael Bloomberg told the NFL Network.
The NFL has required an average temperature of 50 degrees or a dome for a team to even bid on hosting the Super Bowl, but the league bent the rule to let New York bid.
It's billed as a one-time exception, but just a few years ago, the NHL experimented with an outdoor game on New Year's Day, and it came off so perfectly that teams now fight to host what's become the annual Winter Classic. Maybe this will work out that well, too.
"I think it will turn out to be a great event," NFL commissioner Roger Goodell said.
The weather worries could even add to the hype. In addition to predicting which teams will make it, fans can guess how nasty it might be.
"We've played some (frigid, wet December) games there and I know firsthand that the fans had great experiences even though it was in inclement weather," Cowboys owner Jerry Jones said.
Players are split on the decision.
In the Pittsburgh Steelers' locker room, quarterback Byron Leftwich said the weather doesn't matter "because it's the Super Bowl ... and you're not going to let 15 degrees change anything." But linebacker James Farrior countered, "I play enough games in the cold."
Giants and Jets players are thrilled.
"There's something special about this city, man," Jets cornerback Darrelle Revis said following a rally in Times Square.