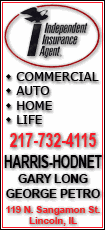 Garland (6-2) won his sixth straight decision, holding the Cardinals to six hits, escaping a one-out, bases-loaded situation in the first inning and getting two inning-ending double plays.
The right-handed sinkerballer struck out seven, walked two and allowed only two fly ball outs as he lowered his ERA to 2.10.
Mike Adams and Heath Bell pitched one inning apiece to combine for San Diego's major-league leading ninth shutout. Bell picked up his 13th save in 15 opportunities.
St. Louis' Albert Pujols broke out of his slump by getting three singles in four at-bats. Pujols came into the game with three hits in his last 20 at-bats over six games. He hadn't driven in a run over his past nine games.
Hairston hit a hanging curveball off Adam Wainwright (6-3) into the left-field stands in the second inning for his first homer since Aug. 26, when he was with the New York Yankees.
Wainwright allowed one run and four hits over seven innings and tied his career-high with 12 strikeouts, including three of San Diego's Adrian Gonzalez, who struck out four times.
Garland, who had lost all three previous starts against St. Louis, has a 1.44 ERA during his six-game winning streak over seven starts. In four home starts this season, Garland is 3-0 with a 0.84 ERA.