Jason Donald and Shin-Soo Choo each homered in Cleveland's three-run third inning off Peavy (3-4). The Indians made it 6-0 with a three-run sixth off the right-hander, who won the award in 2007 with the San Diego Padres.
Talbot (6-3) allowed two runs and six hits over seven innings to win for the third time in four starts. He rebounded from his worst start of the season, when he gave up eight hits and six runs over six innings in a 9-3 loss to Kansas City on Thursday.
Talbot, acquired from Tampa Bay in December in a trade for veteran catcher Kelly Shoppach, took a two-hit shutout into the seventh Tuesday before giving up four doubles.
Alexei Ramirez doubled and scored on a one-out double by Andruw Jones. Mark Kotsay followed with an RBI double into the right-field corner, but was thrown out trying for third. He would have scored easily on Carlos Quentin's double off the left-field wall.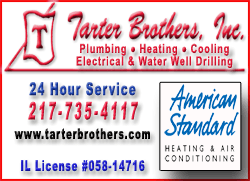 Talbot stranded Quentin at second by getting Mark Teahen to ground out to first. Teahen had three hits and three RBIs in Chicago's 7-2 win Monday night.
Chris Perez relieved Talbot in the eighth and got two quick outs before hitting Juan Pierre with a pitch. Ramirez doubled him home to make it 6-3.
Cleveland got an insurance run in the bottom half on a suicide squeeze bunt by Luis Valbuena. Austin Kearns singled, went to third on a one-out single by Jhonny Peralta and took off for home on a pitch by reliever Scott Linebrink that Valbuena put into play with a bunt for the RBI.
Donald opened the Indians' third with his first career homer. One out later, Choo hit his seventh of the season. Travis Hafner followed with a ground-rule double. He scored on Russell Branyan's two-out single to make it 3-0.