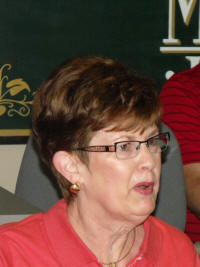 Melody Shew talked about her years in business at MKS Jewelers on the north side of the square.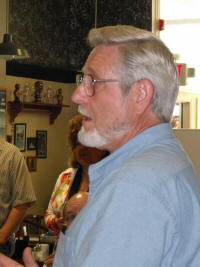 Gene Rohlfs spoke about his small business Level Best Building Services, located in the same building as Curves, at 300 S. McLean.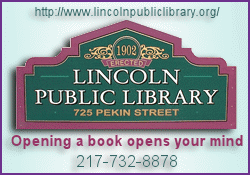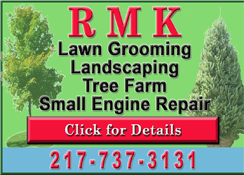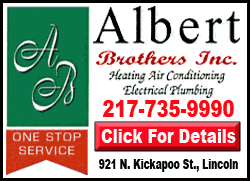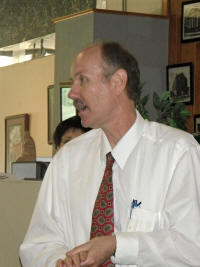 Richard Sumrall was also present for the breakfast meeting and spoke about the Lincoln Public Library
Melissa Fleshmann is the owner of Absolute Harmony, one of the newest businesses in the downtown area, and also a new member of Main Street as well as the chamber of commerce. Melissa spoke about the new business she has seen through the Main Street Saver Card as well as Chamber Bucks.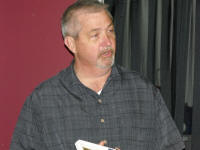 Charlie Lee, who is in a partnership with Bill Campbell owning the Lincoln IGA, was awarded as the Main Street Board's Choice of Small Businesses in the downtown area.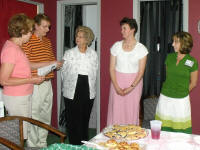 The Pink Shutter Thrift Store was given the Shining Star Award. Pictured with Judy Conzo and Roger Matson are, left to right, volunteer Shirley Dittus, store manager Jennifer Heidbreder and Lynne Metz, the volunteer and special services manager at Abraham Lincoln Memorial Hospital. The Pink Shutter is owned and operated by the ALMH Auxiliary.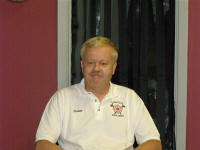 Lincoln Fire Department Chief Kent Hulett was in attendance for the breakfast and spoke briefly about the fire department, which exists in the oldest working fire station in the state of Illinois and is located on the downtown square.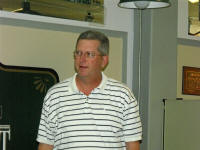 Steve Aughenbaugh of the State Bank of Lincoln was the last person called on to speak about his business and the success it has enjoyed over the years in the downtown area.