Europe
an markets followed their Asian counterparts higher, with the FTSE 100 index of leading British shares up 46.29 points, or 0.9 percent, at 5,084.37 while Germany's DAX rose 81.41 points, or 1.4 percent, at 5,839.43. The CAC-40 in France was 18.60 points, or 0.6 percent, at 3,427.19.
Wall Street was poised to open strongly later too -- Dow futures were up 155 points, or 1.6 percent, at 10.076 while the broader Standard & Poor's 500 futures rose 20.50 points, or 1.9 percent, at 1,081.70.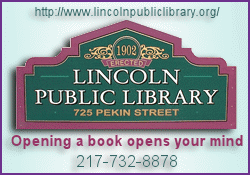 The market rally was triggered by upbeat activity in Asia, U.S. equity futures seeing a 250 point turn around in just a few hours and a sharp denial Thursday from Chinese authorities that they are reviewing their holdings of euro-denominated assets.
The agency that manages China's $2.5 trillion foreign reserves denied a Financial Times report that China was considering cutting its exposure to European assets and expressed confidence Europe will restore its financial stability.
China's State Administration of Foreign Exchange, which rarely comments on its activities, said talk of a review was "groundless" and stressed that the European market "in the past, present and future always will be one of (its) the major investment markets."
That sharp denial helped ease concerns that the euro would lose one of its major props and the single currency spiked 0.9 percent to $1.2261 -- earlier fears of a Chinese exodus had sent the currency plunging to $1.2155 and near its four-year low posted to $1.2146.
"Eurozone debt woes seem to have subsided for the time being and tensions seem to be a little in Korea, so the two big detractors from the start of the week are essentially on the back burner, although a cautious mood is almost certain to prevail with traders wary as to where the next surprise could come from," said Ben Potter, research analyst at IG Markets.
The focus later will be on U.S. economic data -- following Wednesday's upbeat durable goods data, a number of analysts now expect first-quarter U.S. gross domestic product will rise by more than initially thought.
The consensus in the markets is for GDP to have risen by an annualized rate of 3.5 percent, up from the provisional estimate of 3.2 percent.