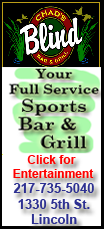 The House Committee on Oversight and Government Reform said Wednesday the panel has decided not to have the Justice Department look into whether Sosa lied at a March 2005 hearing, when the longtime slugger stated: "I have never taken illegal performance-enhancing drugs."
Last June, the chairman of the committee said he would look into the matter after Sosa's name was reported to be on a list of baseball players who allegedly failed drug tests in 2003.
"After a review of the matter, we will not be taking any action," committee spokeswoman Jenny Thalheimer Rosenberg said.
Rosenberg had no further comment, but the committee might have been influenced by a five-year statute of limitations in such perjury cases. Under that time limit, the deadline to press charges expired in March.
Sosa therefore avoids the type of perjury investigation currently surrounding Roger Clemens, who told Congress in 2008 that he had not used steroids or human growth hormone. Clemens' testimony was contradicted by his former personal trainer, and a grand jury has been hearing evidence for more than a year as it decides whether to indict the seven-time Cy Young Award winner.