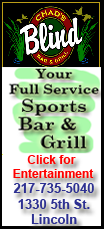 Woods withdrew from The Players Championship on May 9 with an inflamed facet joint in his neck. He confirmed on his website Wednesday that he'll play next week at Muirfield Village, where he has won four times and is the defending champion.
"The doctors advised me to take a week off and rest, which I did," Woods said. "They prescribed physical therapy, anti-inflammatory medication and soft-tissue massages, which I'm continuing with. Although I'm not 100 percent, I feel much better and look forward to competing next week."
The tournament hosted by Jack Nicklaus will also serve as preparation for the U.S. Open two weeks later at Pebble Beach. Woods won the Memorial from 1999-2001 and again last year.
After a winter of revelations of marital infidelity, Woods returned in April to play in the Masters, where he tied for fourth. He missed the cut at Quail Hollow after rounds of 74 and 79, and was 4 under at The Players Championship before withdrawing with the injury.
A day later, he appeared at a news conference in suburban Philadelphia for the AT&T National, which he also won last year. He said at the time, "A lot is up in the air still, which I don't like. ... I want to come back and defend at the Memorial and play the U.S. Open and obviously play here. But a lot of that is still up in the air right now."