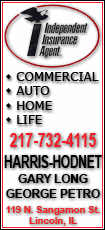 In his second big league start -- both against last year's World Series opponents -- Takahashi threw another six scoreless innings and the New York Mets shut out the Philadelphia Phillies for the second straight game, 5-0 on Wednesday night.
"He's a great pitcher with great instincts," Mets manager Jerry Manuel said. "He had great command of his pitches."
Rod Barajas had a two-run double and a sacrifice fly off Joe Blanton and Jose Reyes had his fourth straight multihit game, with his first homer of the season for New York.
The Phillies were shut out in consecutive games for the first time since August 2008, and they were blanked for the third time in four games.
Luis Castillo had two of the Mets' four stolen bases in their fourth straight win.
The Phillies mustered only seven hits in their fourth straight loss. The defending NL champs are hitting .199 (51 for 256) in their last eight games and have been outscored 37-15. A night after being shut down by knuckleballer R.A. Dickey, facing the awkward hesitation motion of Takahashi did not help.
Manager Charlie Manuel closed the clubhouse for 15 minutes afterward.
"A lot of times when you're not scoring runs, you look dead. You look like you have no energy," Manuel said. "I'd like for us to pick it up a little bit, a little more intensity a little more fire."
Shane Victorino, in a 3 for 26 slump (.115), said the meeting was about "losing the right way."
"There was no yelling. There was no screaming. You know Charlie, he's not going to get deep," Victorino said. "He just wanted to make a few points and he did."
The Mets have won four of five since returning from a 2-6 road trip that ramped up the rumblings about Manuel's job security. Two wins against the Yankees and taking the first two of three against the Phillies have quieted that talk for now -- and moved New York above .500 (24-23) for the first time since May 13.
"We're playing good baseball. Jose Reyes is igniting the club," Manuel said.
Takahashi (4-1) gave up five hits without walking a batter and striking out six. The 35-year-old left-hander, in the rotation because of injuries to Jonathon Niese and John Maine, and Oliver Perez's inability to throw strikes, pitched five-hit ball for six innings Friday against the Yankees in his big league debut as a starter.
"To have a performance such as that especially against two very good teams, elite teams, it lengthens the opportunity for him," Manuel said about Takahashi's continuing presence in the rotation.