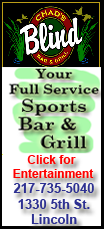 Jonathan Broxton got five outs for his 11th save in 13 opportunities.
The game was delayed for 18 minutes in top of the fourth inning after a nearby fire caused the lights to go out at Wrigley Field.
Billingsley (6-2) allowed three runs and a season-high 10 hits, struck out six and walked one. He threw 100 pitches on a humid Chicago night.
Xavier Nady hit a pinch-hit homer for the Cubs, who committed three errors and had a three-game winning streak snapped.
After getting shut out on Tuesday by a strong performance from Cubs starter Ryan Dempster, the Dodgers wasted no time against Wednesday starter Tom Gorzelanny.
Rafael Furcal opened the game with a single and Russell Martin walked. The runners advanced on Matt Kemp's groundout and Manny Ramirez followed with a hard grounder to third to score Furcal. Blake hit an RBI double then scored on Loney's single.
In the second, Gorzelanny walked Billingsley with one out, then with two outs, Martin hit a routine bouncer to third baseman Mike Fontenot, who made a wild throw into the seats. With the runners advancing to the second and third on the error, Kemp doubled to left-center to give the Dodgers a 5-0 lead.
Gorzelanny (2-5) is likely the odd man out of the rotation when Carlos Zambrano is expected to make his return to the rotation after a short stint as a reliever. He pitched five-plus innings and gave up a season-high seven runs, five earned, and seven hits.
A bank of lights behind home plate went out as Gorzelanny released a 3-1 pitch to Blake DeWitt. Home plate umpire Wally Bell called the pitch a ball and granted DeWitt first base on the walk. As Dewitt was jogging down the first-base line, the rest of the stadium lights went out. The game was halted at 8:25 p.m. and resumed 18 minutes later.