The country's jobless rate climbed to 5.1 percent, hitting its highest level since January.
The number of jobless stood at 3.56 million, up 2.9 percent from the previous year, according to the Ministry of Internal Affairs and Communications. Those with jobs fell 0.8 percent to 62.69 million.
Meanwhile, deflation worsened in April as consumer prices accelerated their retreat. Japan's core consumer price index, which excludes fresh food, fell 1.5 percent from the previous year, extending declines for a 14th consecutive month.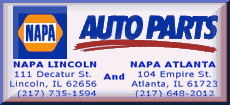 The result underscore an uneven recovery in the world's second-biggest economy, where robust exports have yet to bolster hiring or domestic demand. Government figures Thursday showed that exports in April surged 40 percent thanks to growing demand in China and elsewhere in Asia.
"Viewed over several months, the (unemployment) trend remains virtually flat," Goldman Sachs economist Chiwoong Lee said in a note to clients. "The pace of deterioration has eased ... but we have yet to see signs of improvement."
Prices at home are heading south as stores try to lure increasingly frugal consumers.
Lower prices may boost individual purchasing power, but deflation is generally bad for an economy. It plagued Japan during its "Lost Decade" in the 1990s, hampering growth by depressing company profits, sparking wage cuts and causing consumers to postpone purchases. It also can increase debt burdens.
Japan's central bank says it does not tolerate deflation but it expects prices to continue falling for the next couple of years.