On May 28, 1863, the 54th Massachusetts Volunteer Infantry, made up of freed blacks, left Boston to fight for the Union in the Civil War.
On this date:
In 1533, the Archbishop of Canterbury, Thomas Cranmer, declared the marriage of England's King Henry VIII to Anne Boleyn valid.
In 1892, the Sierra Club was organized in San Francisco.
In 1918, the Battle of Cantigny (kahn-tee-NYEE') began during World War I as American troops captured the French town from the Germans.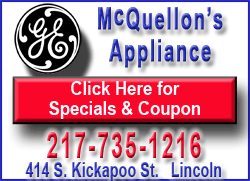 In 1929, the first all-color talking picture, "On with the Show," opened in New York.
In 1934, the Dionne quintuplets -- Annette, Cecile, Emilie, Marie and Yvonne -- were born to Elzire Dionne at the family farm in Ontario, Canada.
In 1937, Neville Chamberlain became prime minister of Britain.
In 1940, during World War II, the Belgian army surrendered to invading German forces.
In 1959, the U.S. Army launched Able, a rhesus monkey, and Baker, a squirrel monkey, aboard a Jupiter missile for a suborbital flight which both primates survived.
In 1972, Prince Edward, Duke of Windsor, who had abdicated the English throne to marry Wallis Warfield Simpson, died in Paris at age 77.
In 1985, David Jacobsen, director of the American University Hospital in Beirut, Lebanon, was abducted by pro-Iranian kidnappers (he was freed 17 months later).
Ten years ago: President Alberto Fujimori of Peru won a lopsided re-election victory in a runoff vote that had been boycotted by his opponent. Juan Montoya won the 84th Indianapolis 500, becoming the first rookie champion since Graham Hill in 1966.