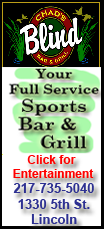 What a pretty finish to an ugly game for the Lakers' veteran troublemaker, who has struggled to find his role throughout his first season with the defending champions -- and what a strange, thrilling way for Artest to carve out his own spot in the Lakers' playoff lore.
Artest banked home the winning shot after grabbing the biggest offensive rebound of his career, nudging the Lakers past the Phoenix Suns 103-101 on Thursday night to take a 3-2 series lead.
Bryant had 30 points, 11 rebounds and nine assists for the Lakers, but the improbable hero of Game 5 is the only new player on their roster. Bryant and Artest wrapped each other in a bear hug after Artest homed in on Bryant's miss and threw up a hideous shot that somehow went in.
"It means a lot for him," Bryant said. "I think for him emotionally, it's a big boost. ... Once I released the ball, I saw Ron sneaking in. I was just hoping that he got it off in time."
Artest's basket completed a 2-for-9 shooting night redeemed by one supremely heady offensive rebound. Moments earlier, Jason Richardson banked in a straightaway 3-pointer with 3.5 seconds left to tie it for the Suns.
"I wasn't playing my game from the beginning," Artest said. "In the second half, I was finding my way a little bit, made some good passes and good steals and got some rebounds. So I guess that aggressive play can carry over into that last possession."
Game 6 is Saturday night in Phoenix, where the Lakers can clinch the chance to play for their 16th championship.
Phoenix clawed back from an 18-point deficit in the second half with a superb game by Steve Nash, who had 29 points and 11 assists. After Richardson's accidental tying bank shot, the Lakers went to Bryant, whose miss went straight to Artest.
"I thought Kobe got fouled on the shot, so I figured it was going to be short," Artest said. "And it was a little short."
Lakers coach Phil Jackson wasn't even sure why he had Artest in the game after the veteran forward missed consecutive open shots earlier in the final minute.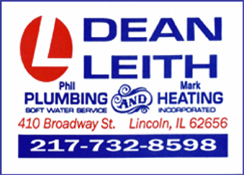 "He has an uncanny knack of doing things, and sometimes it just works out," Jackson said. "He just has a knack for being around crucial plays."
Lamar Odom had 17 points and 11 rebounds for the Lakers, who led 101-96 with 90 seconds to play before Nash hit another jumper and Artest missed twice, the home crowd yelling in frustration with each open brick.
"His whole methods since we were small is, 'I'm going to outwork you,'" said Odom, who played AAU ball with Artest in their New York youth. "'I'm going to bang you until you don't want no more. His stubbornness is the reason why he took that 3, because he just missed one. That's part of his game, that's why he's a great player, and that's why he's a great defender. It's just something you have to live with."
Led by Nash's stirring second-half effort, the Suns hacked away at Los Angeles' lead throughout the fourth quarter. Phoenix trimmed its deficit to 95-94 when Nash converted a three-point play and then fed Amare Stoudemire for a layup that barely beat the shot clock with 2:52 left.