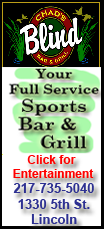 The quarterback was suspended without pay for six games last month by commissioner Roger Goodell after a 20-year-old college student accused him of sexual assault in Milledgeville, Ga. No charges were filed.
Roethlisberger underwent a behavioral evaluation as part of the suspension, which could be reduced to four games by Goodell, who will review the case again before the regular season.
The Steelers' next offseason workout is Tuesday, the first of three next week. They have three the following week, then are off until training camp starts on July 30. Roethlisberger already was cleared to join them in camp and can play in preseason games.
"Commissioner Goodell informed us today that based on the information he received from the clinical evaluations, he has cleared Ben Roethlisberger to return to the Steelers' facility to take part in both meetings and practices," Steelers president Art Rooney II said in a statement released by the team. "We look forward to having Ben rejoin his teammates on the practice field."
Roethlisberger will be suspended through the Oct. 24 game against Miami and can return the next day. His first game would be at Super Bowl champion New Orleans in prime time on Oct. 31.
If the suspension is reduced to four games, he would return for a home matchup with the Cleveland Browns on Oct. 17.