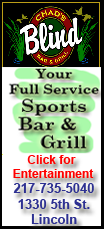 He might be the only big man they have left to guard Orlando Magic center Dwight Howard.
Perkins was ejected from Boston's 113-92 loss to Orlando in Game 5 of the Eastern Conference finals on Wednesday night after picking up two technicals in the first half. The league rescinded one on Thursday, clearing Perkins to play in Game 6 when Boston tries for the third time to eliminate the Magic and advance to the NBA finals.
"We know what we haven't done, and what we need to do," Celtics coach Doc Rivers said Thursday. "I think we'll be ready to do it tomorrow night."
Even with Perkins, the Celtics will still be short-handed trying to slow down Howard, who has averaged 26 points and 13 rebounds in the last two games as the Magic twice avoided elimination.
Backup Glen "Big Baby" Davis was diagnosed with a concussion after blacking out on the court from Howard's inadvertent elbow to his face in Game 5. Rasheed Wallace tweaked his back in the game and couldn't even sit down to watch film on Thursday.
Rivers said they are both gametime decisions. Reserve Marquis Daniels also sustained a concussion, and he has been all but ruled out for Friday night's game.
"Our mentality is: We just have to lace them up and go play," Rivers said. "We have a lot of bumps and bruises right now, but we'll be OK."
The Celtics need a victory Friday night to avoid a trip back to Orlando for a seventh game, where a Magic victory would make them the first team in NBA history to come back from a 3-0 deficit in a best-of-seven playoff series.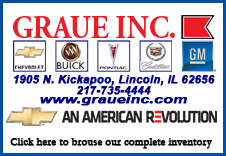 "I didn't like being in a 3-0 hole, but it's still doable. I don't think we've had a lack of belief," Orlando coach Stan Van Gundy said. "We can't go back and get those first three. ... I don't know why we didn't get at it, I don't know why we didn't play with the same type of energy in the first three games. I really do not know."
Only four times in North American pro sports history has a team come back from a 3-0 deficit. But the Magic wouldn't even be the first to do it this month in Boston: The Bruins led the NHL's Eastern Conference semis 3-0 before the Philadelphia Flyers came back to advance -- celebrating in the very same TD Garden locker room where the Magic dress.