A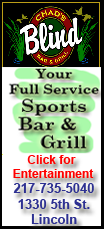 rthur Boyd, 32, was arrested after police investigated an informant's tip that Randolph was involved with Indianapolis-area drug dealers, according to court documents. Boyd has pleaded not guilty to charges of possessing and dealing marijuana.
Randolph, who was not in the vehicle, has not been arrested and "adamantly denies" any involvement with drug activity, his attorney, John Tompkins, said Thursday. Tompkins dismissed the allegations, saying informants are "notorious liars."
The Grizzlies said in a statement Thursday that the organization was backing its All-Star forward for now, and that he has embraced hard work and leadership while in Memphis, Tenn.
"Unless some other information surfaces, Zach remains a valued member of the Grizzlies family and Memphis community," general manager Chris Wallace said.
A probable cause affidavit filed in Marion County Superior Court said Randolph was a "financier" for known drug dealers and supplied individuals with marijuana, vehicles and a suburban Indianapolis home where they could live.
Investigators consider the informant credible and "reliable," according to the affidavit, but Indianapolis police said Randolph is not currently the target of an active investigation.
"The investigation has basically been associated with Arthur Boyd and it just so happens that Boyd has access to his (Randolph's) vehicles," said Lt. Jeff Duhamell.
Randolph said the reports were inaccurate, and thanked his family and the Grizzlies for their support.
"I have been very intentional in distancing myself from anything that would jeopardize my personal and professional relationships," Randolph said. "It is so unsettling to work so hard at rebuilding the trust of the Grizzlies organization, my teammates and my family only to have my image tarnished by someone else's questionable behavior."
Police have impounded four cars owned by Randolph, including the one Boyd was driving before his May 11 arrest and three others that officers found in Randolph's rented storage lockers while executing a search warrant.
Possible drug residue was found in one vehicle and is being analyzed, Duhamell said.