Bus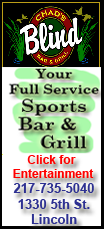 ch initially shrugged off the gag that came five days after his on-track altercation with Hamlin in the All-Star race at Charlotte Motor Speedway, but then sounded like he might consider going a round or two with his Joe Gibbs Racing teammate. If so, Hamlin is ready.
Ding, ding.
"Kyle brings this stuff on himself, and he gets mad at the media for asking him questions about his blowups," Hamlin said. "But he does it to himself. I don't want to be part of it. Any drama that he wants to create is on him. Anything he says on the radio is on him.
"All I'm going to say, and I'm going to be done with it, is that each year I think Kyle's going to grow and he just doesn't. Until he puts it all together, that's when he'll become a champion, and right now he just doesn't have himself all together."
So much for playing nice, settling their differences in private and preventing another Sprint Cup feud.
Although Busch insisted he and Hamlin have moved on from last weekend's incident, he didn't back down from radio chatter in which he threatened to kill Hamlin.
Any regrets?
"Absolutely not," Busch said. "It was the heat of the moment and that's who I am and that's my expression and I am not going to be sorry for what I say. It's freedom of speech.
"I was frustrated. ... It was a saying that is said a lot, and take it for what it's worth. ... It wasn't joking, but it wasn't going to happen. It wasn't meant (like I was going to kill him). With what? With my great looks?"
Busch sure looked intent on doing some damage Saturday night.
Busch attempted to pass Hamlin for the lead with 10 laps to go in the non-points race, but Hamlin blocked him high and forced him into the wall.
A few laps later, Busch blew a tire and crashed. He responded by lashing out at Hamlin, threatening him over his team radio and then confronting him at Hamlin's hauler after the race.
Team owner Joe Gibbs stepped in and calmed Busch down. Busch ducked reporters afterward, making his media session Thursday his first reaction to the melee.
"Of course I was heated after the incident," Busch said. "It surprised me and I wouldn't have expected my teammate to race me that way, but he's the leader, he's got the race track and I now understand that."
Nonetheless, Busch said he was surprised to see his teammate racing him like everyone else.