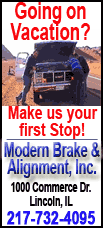 The increase, which takes effect Tuesday, was disclosed in a Securities and Exchange Commission filing on Friday.
Mack's salary was $800,000 last year, when he served both as chairman and CEO, and as Morgan Stanley repaid federal bailout money and returned to profitability. The 65-year-old stepped down as the bank's CEO at the end of last year but remained in the chairman's post. Mack's successor as CEO, James Gorman, had a base salary of $734,247 last year.
The increase in Mack's salary was approved by a board of directors committee that sets executive compensation policy.
Morgan Stanley said the move reflects its shift from annual incentive awards toward an executive compensation program "that is balanced between fixed, short-term and long-term compensation."
Morgan Stanley says Mack's base salary had not been increased since he rejoined the company as chairman and CEO in 2005. Last year, Mack received no cash or stock bonus for the third straight year. His total 2009 compensation was $1.25 million, according to an Associated Press analysis. That represented a 1 percent increase from his 2008 compensation.