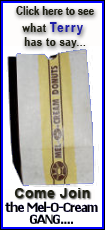 Britain's FTSE 100 was down 3.1 percent at 5,192.06 and France's CAC-40 was down 0.43 percent at 3,510.13. Germany's DAX rose 0.38 percent to 5,959.77.
The FTSE 100, like the other European indexes, spent most of the day trading up, which IDX trader Will Heddon put off to Wall Street's strong performance.
"Aside from this, it has been a somewhat quiet start to the day over here, with many people winding down ahead of the long weekend," he wrote. Looking ahead to the U.S. opening, he said "investors will be happy if we end up seeing a calm finish to the day and an end to some of the recent dramatic swings."
On Wall, stocks opened down slightly - the Dow Jones industrial average was down 39.91 points, or 0.39 percent, at 10,1219.08 while the broader Standard & Poor's 500 futures slid 4.36 points, or 0.4 percent, at 1,098.70.
"Equity markets are pointing higher once again with bumper gains on Wall Street yesterday, indicating a notable improvement in sentiment," said Ben Potter, a research analyst at IG Markets. "China has evidently made some assurances that they're not going to offload euro reserves."
The show of faith in Europe let markets resume a rally that stalled late Wednesday following a report that China was considering cutting its exposure to European debt. The agency that manages China's $2.5 trillion in foreign reserves denied the report and said Europe would always be one of its major investment destinations.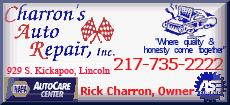 The euro recovered as a result, climbing to 113 yen levels from around 110 yen the previous day and gained against the dollar, surmounting $1.2400 in Asian trade. Oil, meanwhile, jumped above $75 a barrel.
Japan's government said Friday that unemployment rose for the third straight month in April, prices kept sliding and household spending fell.
Despite the triple dose of sobering economic news, Japan's Nikkei 225 stock average jumped 123.26 points, or 1.3 percent, to 9,762.98 as investors bought exporters including tech companies and automakers.
Japanese exporters benefited from the euro's rebound against the yen, with Canon Inc. gaining 2.9 percent and Nissan Motor Co. up 2.6 percent.

Hong Kong's Hang Seng, meanwhile, advanced 1.7 percent to 19,766.71 and Australia's S&P/ASX 200 rose 1.8 percent to 4,457.5. Benchmarks in mainland South Korea, India and Taiwan also advanced. Only China bucked the trend with the main Shanghai index off less than 0.1 percent.

Financial markets in Singapore, Thailand, Malaysia and Indonesia were closed for national holidays.

Overnight in New York, the Dow Jones industrial average shot up 2.9 percent to 10,258.99 after China reassured investors it doesn't plan to sell the European debt it holds.

The Standard & Poor's 500 index rose 3.3 percent to 1,103.06, and the Nasdaq composite index climbed 3.7 percent to 2,277.68.

In currencies, the dollar rose to 91.16 yen from 90.98 yen. The euro pared some of its gains, slipping to $1.2322 from $1.2362.

Benchmark crude for July delivery was up 9 cents at $74.64 in electronic trading on the New York Mercantile Exchange.
[Associated Press; By COLLEEN BARRY]
Copyright 2010 The Associated Press. All rights reserved. This material may not be published, broadcast, rewritten or redistributed.