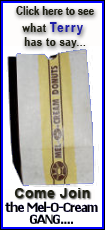 The school released a notice from the NCAA on Friday that lays out the allegations against the Hall-of-Fame coach, his staff and the school. Besides the calls and texts, the accusations include giving recruits improper benefits and improperly distributing free tickets to high school coaches and others. Calhoun is cited for failing to promote an atmosphere of compliance.
"It's not exactly, certainly anywhere near the high point of my career, as a matter of fact it's certainly one of the lowest points at any time that you are accused of doing something," said Calhoun, who has led the Huskies since 1986 and taken them to the Final Four three times. "It's a very serious matter."
Athletic director Jeff Hathaway offered support for Calhoun and defended the university.
"Let me be clear," he said. "The University of Connecticut is fully committed to NCAA rules compliance and takes this matter very seriously. With regard to coach Calhoun, he personally has a long-standing demonstrated commitment to NCAA rules compliance."
The allegations come at the end of a 15-month investigation into the recruiting of former player Nate Miles, who was expelled from UConn in October 2008 without ever playing a game for the Huskies. He was charged with violating a restraining order in a case involving a woman who claimed he assaulted her.
The NCAA alleges 160 impermissible telephone calls and at least 191 impermissible text messages between recruits and coaches, including assistants Beau Archibald, Patrick Sellers, Andre LeFler, associate head coach George Blaney, and then-assistant Tom Moore, who is now the head coach at Quinnipiac. Moore did not immediately return messages seeking comment.
UConn is to appear before the governing body on Oct. 15 to respond. Attorney Rick Evrard, an outside counsel who advises UConn on NCAA-related matters, said the school likely will spend the next three months reviewing the allegations. He said if the school confirms them, it is obligated to impose its own sanctions.
Evrard said that, in cases such as UConn's, penalties most often affect recruiting and could include the loss of scholarships. They don't usually include a ban on postseason play or the forfeiting of any games when there was no competitive advantage obtained from the violations, he said.
Still, recruiting violations can devastate a program. Indiana hasn't recovered from an overhaul of its famous basketball program prompted when former coach Kelvin Sampson was forced out in February 2008 because more than 100 impermissible calls to recruits came to light. Sampson had already been sanctioned for recruiting violations while he was coach at Oklahoma.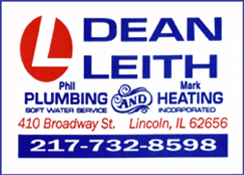 Among the allegations against UConn is that Archibald and Sellers provided false and misleading information to NCAA investigators. Sellers and Archibald, who served as director of basketball operations, have both resigned. Hathaway said Archibald left last week and Sellers quit on Sunday.
Both men released statements Friday saying they needed to devote their full attention to the allegations against them.
"Coaching is my passion and something I have spent many years of enjoyment doing," Sellers said. "I want the record to reflect this and for the people to see the respect and integrity that I will show toward the process in the months ahead."
Calhoun has coached 24 seasons at UConn and 38 overall, compiling a record of 823-358 that includes two national titles and another trip to the Final Four in 2009. He recently signed a five-year, $13 million contract.