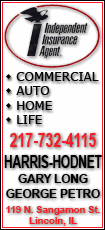 Fred Couples won the Masters that year, Tom Kite took the U.S. Open and Nick Price captured the PGA Championship.
All three are in contention at the 71st Senior PGA Championship.
Couples tees off Saturday as the leader at the halfway point at 7-under-par after carding a 68 on the par-72, 7,399-yard layout Friday afternoon. He's one shot ahead of Kite (69) and two ahead of Tom Lehman (71).
Price (71) is four shots back, behind Jay Don Blake (69) and Lu Chien-soon (70) in fourth place.
"They're all great players. This Champions Tour is full of them," said Couples, who joined the senior circuit this season after turning 50 in October. "Every week something happens where guys shoot extremely low. And this is a very tough course.
"It's a great leaderboard, that's for sure," Couples continued. "A lot of great players."
Couples, who has won three of the six tournaments he's entered so far, shot a 4-under 68 Friday for the day's best round despite teeing off in the afternoon, when the winds picked up after a moment of calm.
He's attempting to become the 12th golfer to win the Senior PGA on his first try, something Kite nearly did himself in 2000, when he finished second to Doug Tewell. Kite is aiming for one of golf's true rarities, capturing a tournament title in his 60s.
"I have that as a goal," Kite said after his second straight 69. "I work hard on my conditioning and my game to try to make it last and I'm very pleased with where my game is right now. I think that at some point I will win in my 60s. And I look forward to that day. I hope it's this weekend."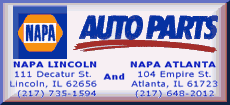 One big name missing from this reunion is Tom Watson, who, at 5-over, was two strokes ahead of the cut.
"The course got me today," Watson said. "I didn't hit my irons very well today and didn't putt worth a darn."
Except for a 90-minute reprieve that helped some of those who teed off in the morning, the gusty conditions made an already difficult course all the more challenging.
"When you're playing in 20 and 30 mph winds and you're trying to judge shots, it's not too easy to do," Couples said. "It's a very good layout. It's hard and it's long. If it's long for me, I'm sure it's long for a lot of other people. ...