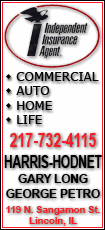 "I looked at it and I'm like, 'Man, that's got to be a lot of zeros,'" said Hart, who ended the Mets' run at 35 scoreless innings with his two-out, two-run homer in the ninth of Milwaukee's 2-0 win over New York on Friday night.
Gallardo pitched his first career shutout, thanks to Hart's game-ending hit.
"You want to win it for him. We haven't really gotten a lot of runs for him, so it's nice to be able to come through and get the win for him," Hart said.
A lot of runs for Gallardo? Try zero when he's faced the Mets in two previous career outings.
Matched up against Johan Santana, it looked like it would be another long night. Santana pitched eight scoreless innings, allowing three hits in a super performance, but the Mets' bullpen couldn't keep stringing the zeros and New York's winning streak was snapped at five.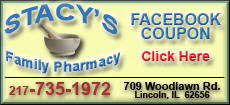 Ryota Igarashi (0-1) gave up a single to Ryan Braun with one out in the ninth and after retiring Casey McGehee, Hart drove a pitch into the Brewers' bullpen for his 10th homer of the season and first career game-ending shot.
"Right off the bat I felt I got it, but I got nervous," said Hart, who flipped the bat out of the batter's box. "I was looking at the outfielder, he started to scare me."
Nothing to fear.
Left fielder Jason Bay didn't have a play and the celebration was on - a rarity at Miller Park where the Brewers have the worst home record in the majors at 7-15 this season. Gallardo (5-2) was as good as he's ever been, using his 94 mph fastball to get out of trouble late.
"It just takes one little thing to turn things around," Gallardo said. "Hopefully that was it."
The Mets were coming off a shutout sweep of the Phillies. Gallardo was up to the task of matching the hottest pitching staff in the league.
The right-hander who signed a $30.1 million, five-year contract earlier this season to be the team's ace, found another gear each time New York threatened.
In the ninth, he got out of a two-on, two-out jam, by freezing Angel Pagan on his 121st pitch, a low 94 mph fastball the center fielder didn't think was a strike.
In the eighth, Rod Barajas poked a single through the left side, but was erased by Jeff Francoeur's double play grounder. With two outs, Santana hit a ground-rule double only to stay there when Jose Reyes struck out looking at the fastball.
"I got into some trouble, but you've got to keep going, give that little extra whatever you've got in the tank to get out of those things," Gallardo said.
Gallardo also got out of a serious jam in the third.
With the bases loaded and no outs, Reyes chopped a grounder to Prince Fielder, who threw out Barajas at the plate and Alex Cora hit into a double play to end the threat.