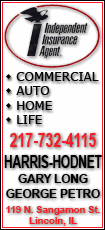 Price (7-2), coming up short in his bid to become the AL's first eight-game winner, allowed three runs, four hits, four walks and had four strikeouts over seven innings. His other loss this season also came against the White Sox in a 4-1 loss in Chicago on April 20.
The Rays, with the major's best record at 33-16, have lost four of five.
Matt Thornton worked the final 1 1-3 innings for his second save.
White Sox bench coach Joey Cora filled in for manager Ozzie Guillen, who was attending the high school graduation of his son, Ozney, in Florida.
"He is the face of the franchise," Cora said. "Obviously it's going to make a difference, especially here in the clubhouse, in the dugout. The way he handles himself and handles everybody. He's the guy that brings energy everyday."
Rios put Chicago ahead 2-1 in the fourth with his 10th homer. He has three home runs and seven RBIs during an eight-game hitting streak.
Ramon Castro made it 3-1 with a fifth-inning solo homer. Gordon Beckman hit a run-scoring single in the ninth to extend the lead to 4-2.