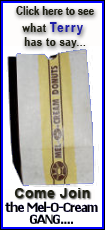 The Senate, by a divided vote, approved of granting Quinn emergency budget powers, instituting a sales tax holiday just before the school year, and providing an amnesty period for tardy taxpayers.

The budget package also included proposals to front-load about $1.2 billion from a multiyear settlement with the tobacco industry; institute 12 furlough days for lawmakers, constitutional officers and other state officials; and extend the period to pay bills for the next fiscal year from Aug. 31 to Dec. 31.

But one of the larger parts of the budget package has hit a speed bump in the Illinois Senate.

A borrowing plan to bring in $4 billion that would go toward funding public employee pensions never came to a vote on the Senate floor.

Senate President John Cullerton, D-Chicago, said he did not bring the proposal before the full Senate because his caucus did not have the votes to pass the plan.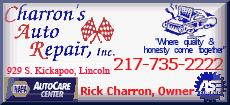 "Within our own caucus, we have overwhelming support, but you need three-fifths (majority). We don't have all our Democrats supporting it," he said.
In the Illinois Senate, Democrats make up 37 members of the 59-member chamber. The borrowing plan requires 36 votes for passage.
Lawmakers have struggled in recent years to make an annual contribution to the state's public employee pension systems.
The Pew Center for the States recently reported that out of all states' public employee pension systems, Illinois had the highest unfunded liability.
Last year, both the Illinois House and Senate passed a similar borrowing plan with bipartisan support in order to make the state's annual contribution.
But this year, Senate Republican Leader Christine Radogno, R-Lemont, said members of her caucus expressed concern on borrowing and having to pay back the amount, plus $1 billion in interest.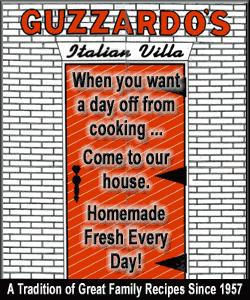 House Republican leader Tom Cross, R-Oswego, said borrowing billions to pay off the pensions is not in the best interests of Illinois.
"I think borrowing $3.7 billion is bad. The fact that we're leaving here without a tax increase, we're leaving here without more borrowing is a good thing. I think the fact that we still haven't paid our bills and we still have huge debt and we still have high unemployment is not a good thing," he said.
The Illinois House passed the $4 billion borrowing plan earlier this week by the minimum vote threshold.
Quinn called upon the Illinois Senate to pass the borrowing plan on Wednesday, calling it the "fiscally responsible" move.
But Quinn's gubernatorial opponent in November's general election, state Sen. Bill Brady, R-Bloomington, disagreed.
"We've been able to stave off more pension borrowing on the backs of our children and grandchildren. Our efforts to defeat pension borrowing at this point, I think, have helped work towards stabilizing the state's fiscal crisis and budget," he said.
State senators could return to Springfield this summer to considering the pension borrowing proposal.
[Illinois Statehouse News; By KEVIN LEE]