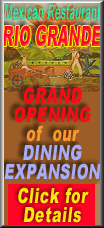 The U.S. Centers for Disease Control and Prevention found that the strain of cholera that has killed at least 442 people the past three weeks matches strains found in South Asia. The CDC, World Health Organization and United Nations say it's not possible to pinpoint the source and investigating further would distract from efforts to fight the disease.
But leading experts on cholera and medicine consulted by The Associated Press challenged that position, saying it is both possible and necessary to track the source to prevent future deaths.
"That sounds like politics to me, not science," Dr. Paul Farmer, a U.N. deputy special envoy to Haiti and a noted expert on poverty and medicine, said of the reluctance to delve further into what caused the outbreak. "Knowing where the point source is -- or source, or sources -- would seem to be a good enterprise in terms of public health."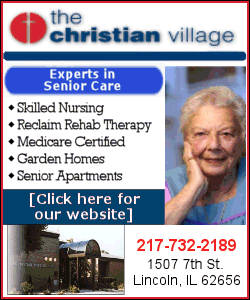 The suspicion that a Nepalese U.N. peacekeeping base on a tributary to the infected Artibonite River could have been a source of the infection fueled a protest last week during which hundreds of Haitians denounced the peacekeepers.
John Mekalanos, a cholera expert and chairman of Harvard University's microbiology department, said it is important to know exactly where and how the disease emerged because it is a novel, virulent strain previously unknown in the Western Hemisphere -- and public health officials need to know how it spreads.
Interviewed by phone from Cambridge, Massachusetts, Mekalanos said evidence suggests Nepalese soldiers carried the disease when they arrived in early October following outbreaks in their homeland.
"The organism that is causing the disease is very uncharacteristic of (Haiti and the Caribbean), and is quite characteristic of the region from where the soldiers in the base came," said Mekalanos, a colleague of Farmer. "I don't see there is any way to avoid the conclusion that an unfortunate and presumably accidental introduction of the organism occurred."
Cholera, which had never before been documented in Haiti, has killed at least 442 people and hospitalized more than 6,742 with fever, diarrhea and vomiting since late October. It is now present in at least half of Haiti's political regions, called departments.
Death occurs when patients go into shock from extreme dehydration. The epidemic has diverted resources needed for the expected strike of a hurricane this week, and could spread further if there is flooding.
Suspicions that the Nepalese base could have been a source of the infection intensified Monday after the CDC revealed the strain in Haiti matches those found in South Asia, including Nepal.
But nothing has been proven conclusively, and in the meantime the case remains politically charged and diplomatically sensitive. The United Nations has a 12,000-strong force in Haiti that has provided badly needed security in the country since 2004. But their presence is not universally welcomed, and some Haitian politicians have seized upon the cholera accusations, calling for a full-scale investigation and fomenting demonstrations.
Laurie Garrett, senior fellow for global health at the Council on Foreign Relations, said it is clear that the disease was imported to Haiti but that it is still not clear by whom or how. She said the epidemic will contain lessons for humanitarian relief work and disaster relief around the world.