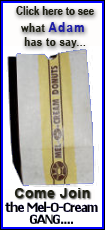 The Federal Deposit Insurance Corp. took over K Bank, based in Randallstown, Md., with $538.3 million in assets, and Pierce Commercial Bank, based in Tacoma, Wash., with $221.1 million in assets. The FDIC also seized two California banks: Western Commercial Bank in Woodland Hills, with $98.6 million in assets, and First Vietnamese American Bank in Westminster, with assets of $48 million.
M&T Bank, based in Buffalo, N.Y., agreed to assume the deposits and $410.8 million of the assets of K Bank. First California Bank, based in Westlake Village, Calif., is acquiring the assets and deposits of Western Commercial Bank. Heritage Bank, based in Olympia, Wash., is taking the assets and deposits of Pierce Commercial Bank, while Los Angeles-based Grandpoint Bank is assuming the assets and deposits of First Vietnamese American Bank.
In addition, the FDIC and M&T Bank agreed to share losses on $289 million of K Bank's loans and other assets. The FDIC and First California Bank are sharing losses on $83.9 million of Western Commercial Bank's assets.
The failure of K Bank is expected to cost the deposit insurance fund $198.4 million. That of Western Commercial Bank is expected to cost $25.2 million; Pierce Commercial Bank, $21.3 million, and First Vietnamese American Bank, $9.6 million.
Like the four banks, the banks that have failed this year are smaller, on average, than those that succumbed in 2009. That has meant the deposit insurance fund has suffered a milder loss, which has reached about $21 billion so far this year, compared with $36 billion in 2009.
Still, banks, especially small community institutions, are falling as soured loans have mounted and the economy has sputtered. The wave of closings points to the lingering power of the recession more than a year after its official end.
Florida, Georgia, Illinois and California have each seen bank failures in the double digits this year. Some communities in those states are still reeling from the financial meltdown that brought an avalanche of bad loans, especially for commercial real estate.
The shutdowns Friday of Western Commercial Bank and First Vietnamese American Bank brought to 12 the number of bank failures in California this year.