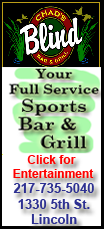 Her husband, Tony Award-winning playwright David Rabe, said Clayburgh died Friday surrounded by her family at her home in Lakeville, Conn., after a 21-year battle with chronic lymphocytic leukemia. He said she dealt with the disease courageously, quietly and privately, "and made it into an opportunity for her children to grow and be human."
Clayburgh, alongside such peers as Anne Bancroft, Shirley MacLaine and Jane Fonda, helped to usher in a new era for actresses in Hollywood by playing women who were confident and capable yet not completely flawless. Her dramatic turn as a divorcee exploring her sexuality after 16 years of marriage in "An Unmarried Woman" earned Clayburgh her first Oscar nod.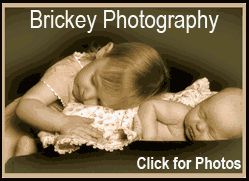 "There was practically nothing for women to do on the screen in the 1950s and 1960s," Clayburgh said in an interview with The Associated Press while promoting "An Unmarried Woman" in 1978. "Sure, Marilyn Monroe was great, but she had to play a one-sided character, a vulnerable sex object. It was a real fantasy."
The next year, Clayburgh was again nominated for an Academy Award for "Starting Over," a comedy about a divorced man, played by Burt Reynolds, who falls in love but can't get over his ex-wife. For the next 30 years, Clayburgh steadily appeared in films and on stage and television, often effortlessly moving between comedic and dramatic roles.
Besides appearing in such movies as "I'm Dancing As Fast As I Can," "Silver Streak" and "Running With Scissors," Clayburgh's Broadway credits included Noel Coward's "Design for Living," the original production of Tom Stoppard's "Jumpers," and the Tony Award-winning musicals "Pippin" and "The Rothschilds."
Clayburgh's work also stretched across TV. She had a recurring role on Fox's "Ally McBeal" as McBeal's mother and most recently played the matriarch of the spoiled Darling family on ABC's "Dirty Sexy Money." She earned two Emmy nods: for best actress in 1975 for portraying a tell-it-like-it-is prostitute in the ABC TV film "Hustling" and for her guest turn in 2005 as a vengeful plastic surgery patient on FX's "Nip/Tuck."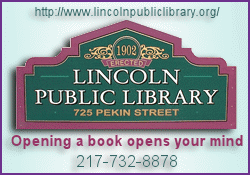 Clayburgh came from a privileged New York family. Her father was vice president of two large companies, and her mother was a secretary for Broadway producer David Merrick. Her grandmother, Alma Clayburgh, was an opera singer and New York socialite.
Growing up in a such a rich cultural mix, she could easily have been overwhelmed. Instead, as she said in interviews, she asserted herself with willful and destructive behavior -- so much so that her parents took her to a psychiatrist when she was 9.
She escaped into a fantasy world of her own devising. She was entranced by seeing Jean Arthur play "Peter Pan" on Broadway, and she and a school chum concocted their own dramatics every day at home. She became serious-minded at Sarah Lawrence College, concentrating on religion, philosophy and literature.