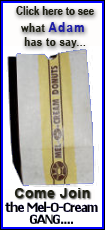 New York University said the appointment for the current academic year is immediate. Beatz will offer students one-on-one sessions, group lectures, songwriting critiques and mentoring.
His real name is Kasseem Dean. He is married to Alicia Keys and is a native of the South Bronx.
As a music producer, he has created hit songs for such artists as Beyonce, Lil Wayne, Metallica and Jay-Z.
The Clive Davis Department of Recorded Music provides professional business and artistic training toward a Bachelor of Fine Arts degree.
___
Online: