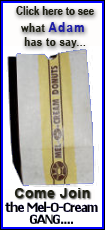 Tropical storm warnings were in effect for Haiti, the northern coast of the Dominican Republic, the southeastern Bahamas, and the Turks and Caicos Islands, although the warnings for Haiti and the Dominican Republic were likely to be downgraded later Saturday morning, the National Hurricane Center in Miami reported.
As of 5 a.m., the storm was about 30 miles (50 kilometers) north-northwest of Grand Turk Island and was carrying maximum sustained winds of 70 mph (110 kph).
On Friday, panicked residents fled a coastal city in Haiti that had been slammed twice already this decade by killer floods. The hurricane spared most earthquake-refugee camps in the capital but battered a seaside town to the west that was nearly destroyed by January's earthquake.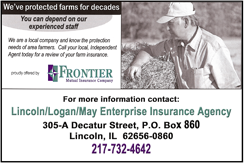 Coming ashore at Haiti's far southwestern edge, Tomas slammed the coastline with 85-mph (135-kilometer) winds and killed at least four people with storm surge and rains.
It then flooded camps harboring earthquake refugees, turning some into squalid islands in Leogane, a town west of the capital that lost 90 percent of its buildings and thousands of people in the Jan. 12 quake. Two people were missing in the city.
Tomas turned streets of the capital, Port-au-Prince, into canals of flowing garbage. The storm largely spared the city's vast homeless encampments, however, allaying fears that an estimated 1.3 million displaced people would suffer from high winds and rain on hillsides and in parks and streets.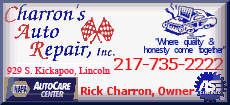 Haitians had high hopes that the storm would move on before triggering floods in Gonaives, a northwestern coastal city that completely flooded in 2004 and again in 2008, killing thousands. As rains fell on the city's slums of Raboteau and Jubilee, people living in the low-lying areas began heading for high ground.
"It's not a major flood, but it's flooding in some areas," Doctors Without Borders spokesman Francois Servranckx told The Associated Press.
Earlier in the day, police in Gonaives evacuated more than 200 inmates from one prison to a town farther down the coast.
It could be days before the storm's impact is known, as reports had only begun to filter in from isolated mountain towns cut off by the flooding. But as officials took stock and aid workers rushed to contain flood damage and a widening cholera epidemic, Tomas left harsh reminders of poverty's toll on the Caribbean nation.
"We have two catastrophes that we are managing. The first is the hurricane and the second is cholera," President Rene Preval told the nation in a television and radio address.
He could have included a third: the scores of collapsed buildings and sprawling refugee camps that still dominate the landscape 10 months after a magnitude-7 earthquake turned the capital into rubble.
Old and new disasters mingled in Leogane, where milky brown floodwaters filled quake-cracked streets and cut off a camp that had been home to hundreds of refugees.
Dozens of families carried their belongings from one camp through thigh-high floodwaters to a taxi stand on higher ground, huddling under blankets and a sign that read "Welcome to Leogane."
"We got flooded out and we're just waiting for the storm to pass. There's nothing we can do," said Johnny Joseph, a 20-year-old resident.
Protesters in Leogane took to the streets in the pouring rain, beating drums and blasting horns as they lambasted officials for failing to build a canal along a river that has overflowed repeatedly in the past. Floodwaters filled people's homes, swirling around the furniture and framed pictures.