Kutscher said that if a certified athletic trainer is not available to a school, perhaps contact sports should be avoided.
Guskiewicz, who was lead author of the National Athletic Trainers' Association statement on managing concussions, said athletic trainers are well positioned to diagnose concussions in school sports because they know the students so well. They can then make referrals to doctors for care.
In an interview, Kutscher said while a physician with specialized training is preferable for the tasks identified in the guidelines, a doctor without such training could be used if necessary.
In August, the American Academy of Pediatrics released a report on dealing with sports concussions in children. It said an athlete who has suffered a concussion should be evaluated by "a health care professional, ideally a physician with experience in concussion management," and get medical clearance before returning to the sport.
Halstead co-wrote that report. He said he would "love for every single concussion to be evaluated by a physician," but that in rural areas, a nurse practitioner or physician assistant "may be the best we have."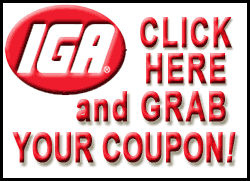 He noted that a Washington state law passed last year, similar to those that have followed in several states, says that athletes younger than 18 can't return to the sport without clearance from a licensed health care provider, not necessarily a physician.
Kutscher said concussion is serious enough to call for an M.D.
Apart from the pediatrician report, USA Football, the sport's national governing body at the youth and amateur levels, worked with federal authorities to produce a video about concussions that is now part of its coaching certification exam.
In September, the U.S. House voted to have experts draw up with federal guidelines on handling concussions in school-aged children. The bill awaits further action.
Kutscher pointed to recent studies that suggest long-term consequences like decreased mental ability, dementia, depression, anxiety and changes in personality as helping draw attention to the risk of concussions.
It's long been known that repeated head blows can cause brain degeneration in boxers, he said, but "the degree to which it appears to be happening in other contact sports ... is the new thing."
Another factor is "a change in how society views it too, which I think certainly started at the top, with the attention the NFL was getting," he said. "That has filtered down to the other levels."
___
Online:
Neurology group: http://www.aan.com/
Pediatrics report: http://bit.ly/9PvBI7
USA Football:
http://www.usafootball.com/pages/put-pride-aside/