The office of inspector general for the Department of Health and Human Services, which oversees the FDA, concluded there is "no evidence of retaliation" against the employees, according to a one-page memo obtained by The Associated Press. The memo, dated Oct. 14, concludes "this case is closed."
The inspector general reached a similar finding in February, but agreed to reopen the investigation at the request of federal lawmakers and advocacy groups, including the Project on Government Oversight. The groups complained that the previous investigation was too narrow and did not look into allegations of misconduct that fell short of criminal violations.
A spokesman for the inspector general declined to comment beyond the memorandum.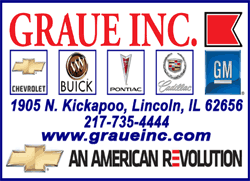 Nine current and former FDA medical device reviewers have alleged since 2008 that agency managers improperly overruled their opinions and tried to intimidate them when they went public with their concerns. At issue are CT scanners and other medical devices that use radiation to detect or treat diseases. Many of the devices allow lifelike pictures of the human anatomy, but carry a higher risk from radiation than older scans such as X-rays.
In the last year, hundreds of radiation overdoses have been reported with imaging devices, particularly CT scanners, used by hospitals across the country. The whistleblowers have argued that these problems underscore the concerns they raised about such devices.
But in a separate announcement Tuesday, the FDA said it has concluded that CT scanners are safe when used properly. After more than a year of investigation, the agency said, the overdoses probably resulted from improper use by imaging technicians.
The agency recommends several manufacturing changes to make scanners safer to use, including automatic warnings that alert machine operators when radiation doses exceed recommended levels.
The FDA whistleblowers point to multiple occasions in which managers overruled their rejections of medical scanners, without properly documenting the reason, as required by FDA regulations. At least three of the whistleblowers have left the agency in the last year, saying their contracts were terminated after they sent letters of complaint to Congress, the administration and other outside groups.