Hundreds of people were already suspected of having cholera, suffering the disease's symptoms of fever and diarrhea while lying in hospital beds or inside shacks lining the putrid waste canals of Cite Soleil, Martissant and other slums.
"We expect transmission to be extensive and we have to be prepared for it, there's no question," Dr. Jon K. Andrus, deputy director of the Pan-American Health Organization, told reporters Tuesday. "We have to prepare for a large upsurge in numbers of cases and be prepared with supplies and human resources and everything that goes into a rapid response."
Following Monday's confirmation that a 3-year-old boy from a tent camp near Cite Soleil had contracted cholera before Oct. 31 without leaving the capital, the organization said the epidemic's spread from river towns in the countryside to the nation's primary urban center was a dangeorus development.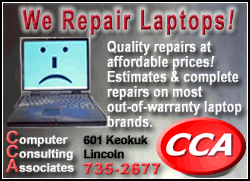 Two more capital-originated cases were confirmed Tuesday at the same hospital where the boy was treated.
Physicians with the aid group Doctors Without Borders reported seeing more than 200 city residents with severe symptoms at their facilities alone over the last three days.
More than 70 other cholera cases had been confirmed among people living in Port-au-Prince, but those became infected while outside the capital.
Damage to Port-au-Prince's already miserable pre-earthquake sanitation and drinking water systems make the city "ripe for the rapid spread of cholera," Andrus said.
Port-au-Prince is estimated to be home to between 2.5 million and 3 million people, about half of whom have been living in homeless encampments since the Jan. 12 earthquake ravaged the capital.
A confirmed case of cholera had never been seen in this Caribbean country before last month, when it suddenly killed several dozen people and spread across the agricultural heartland of the Artibonite Valley. The U.S. Centers for Disease Control and Prevention found that the strain is most similar to those found in South Asia, but no formal investigations have been done to learn how the disease arrived in Haiti.
It has killed more than 580 people and hospitalized more than 9,500, with confirmed cases across the entire northern two-thirds of the country. Dozens of cases are rumored throughout the south.