The official ribbon-cut for the new offices of Integrity Data was on Wednesday morning. Patrick and April Doolin and Integrity Data staff greeted chamber ambassadors and well-wishers. The two-year project, using almost all local contractors, helped salvage a distinguished and historic structure in downtown Lincoln that had stood empty after having been ravaged by a fire in 2001.
The picture of the ribbon-cut is our top picture in today's Community section.
Pictures by Mike Fak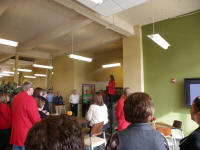 Andi Hake, chamber executive director, talks about how important this new building is to the community.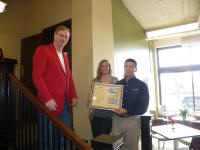 Roger Matson, president of Main Street Lincoln, gives a commemorative plaque to April and Patrick Doolin, noting the historic event for the future.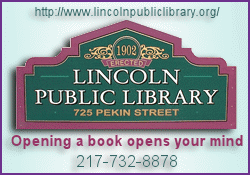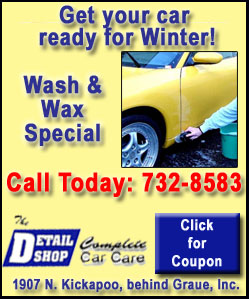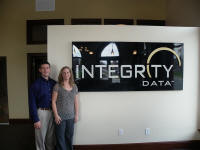 Patrick and April stand by the sign in the new lobby of the Scully Building.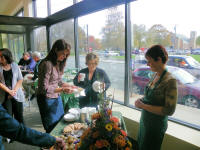 Rhonda Malkowski (right) from the Owl's Roost offered a variety of breads and muffins she makes at her business on Pulaski Street.