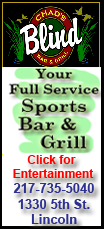 Thousands of belongings from the New York City penthouse Madoff shared with his wife are headed for auction at a Manhattan hotel this Saturday.
Federal marshals staged a preview Wednesday of items seized from the apartment and the Madoffs' Long Island beachhouse -- from bed linens, clothing, cookware and luggage to intimate items like used socks, cuticle scissors and even bottles of shampoo. There also were artworks, more than a dozen luxury watches, and antique furniture.
"And he loved shoes and spent a lot of money on 250 pairs -- some never worn," said auctioneer Bob Sheehan, who will conduct the auction for the U.S. Marshals Service that seized Madoff's properties and ordered his wife to leave.
Proceeds from the 489 lots with an estimated pre-sale worth of $1.5 million will go to the U.S. Department of Justice's Asset Forfeiture Fund to compensate the convicted swindler's victims. An auction last year of Madoff's property raised $1 million.
The most valuable lot in Saturday's auction is Ruth Madoff's 10.5-carat diamond ring, with an estimated value of $300,000 to $350,000. But it's hardly the most interesting item -- or the most revealing -- from the daily life of the Ponzi king who became a symbol of greed and deceit on Wall Street.
The trader cherished the winning bull in every form -- as statues, paintings and even names for his boats ("Bull," "Sitting Bull" and "Little Bull").
The man who deceived thousands of investors also collected masks that were scattered around his home. On display Wednesday at Brooklyn's Navy Yard were three wooden masks with American Indian motifs, all stained red. They're expected to fetch $210 to $240. A leather bull foot stool -- including a tail that had fallen off -- is valued at $250 to $360.
Bidders also will get a chance to buy his boxer shorts, T-shirts, and Italian black velveteen slippers bearing the initials "BLM" in gold embroidery. The lot with the slippers is valued at $75 to $110, and includes Ruth Madoff's monogrammed shirt. The boxers come with a pair of silk Armani pants and dozens of pairs of socks, in a lot estimated to be worth $960 to $1,370.