Lambert won three CMA awards Wednesday night, including the coveted album of the year, celebrating her 27th birthday by leading a sea change in country music that also included two wins for her fiance, Blake Shelton, and entertainer of the year for long-suffering Brad Paisley.
The blond Texas firebrand whose breakthrough album "Revolution" was just that joined Lynn on stage with Sheryl Crow for a rendition of "Coal Miner's Daughter."
Lambert received her female vocalist of the year trophy from Lynn, who is celebrating her 50th year as a singer.
"I hope it's the beginning," Lambert said. "I hope that I'm here 40 years from now, handing out an award like Loretta did."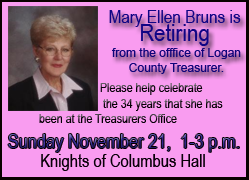 Lambert also won video of the year for "The House That Built Me," which also won song of the year for songwriters Tom Douglas and Allan Shamblin.
It's a song that Lambert almost missed out on. It originally was pitched to Shelton, but when Lambert heard it, she immediately broke down because it seemed to perfectly describe her hard-luck childhood.
She asked Shelton if she could have the song instead. It went on to become her second No. 1 hit and helped her earn nine CMA nominations, a record for a woman and the second most in CMA history.
"People could've gotten greedy, but I'm glad they didn't," Shamblin said.
The song might be the perfect symbol for country's new "it" couple. They've shared in almost everything in a year that saw their engagement. Both said it was more special to see the other win.
For Shelton, who was recently invited to join the Grand Ole Opry, the night was not only a validation of his 11-year career, but a sign of acceptance from the Nashville music community. He ended Paisley's three-year run as male vocalist of the year -- a development Paisley praised -- and won music event of the year for his "Hillbilly Bone" collaboration with Trace Adkins.
"I know this stuff is political and that's my favorite thing about it right now," Shelton said. "That's the hardest thing to do in this town, is to get people on your side."
And people were definitely on their side. When Shelton won male vocalist, Sugarland's Jennifer Nettles said: "Ooooh, shake it up CMA."