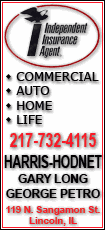 Remarkably, he found comfort in a computer. A soothing woman's voice explained the operation step-by-step, its risks and benefits, and even answered his questions. Noble's phobia vanished. The operation to remove his tumor was uneventful and Noble is doing fine.
The 54-year-old Pennsylvania lawyer was aided by an interactive computer program that is part of a growing trend in health care, helping patients better understand what they are consenting for the doctor to do.
Proponents say this way of getting informed consent makes patients partners in decision-making.
Such a system "sends a message that the decisions are truly owned by the patients," said Dr. Harlan Krumholz, a Yale University heart specialist and advocate of changing informed consent procedures.
Computer-based informed consent programs are also part of a broader push for electronic record-keeping that President Barack Obama's administration has advocated to improve patient safety and curb medical errors.
The Emmi Solutions program that John Noble watched about prostate cancer surgery can be viewed at home, and that's where Noble watched it.
Shortly after his diagnosis last December, while he was still grappling with shock and denial, his doctor e-mailed him the program.
"I put off watching it for a while," he said. "Who wants to be filled in on the facts of the surgery? Ultimately I forced myself to review it when I was all alone."
By the time he watched it, he felt better prepared mentally than when his doctor first told him he had cancer.
Noble said his biggest fear "was being knocked out. I was terribly afraid of it."
As the interactive explained the operation, Noble could pause it and ask questions or review the information to make sure he understood it.
"It changed my perspective. It removed my fear," he said.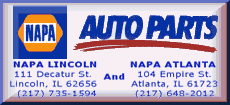 Traditionally, informed consent has involved a conversation with the doctor and signing medical forms written in tough-to-decipher legalese.
It has a dual purpose: to make sure patients understand risks and benefits, and to protect hospitals from lawsuits in case something goes wrong.
Even for someone with a law degree, like Noble, that process can be dizzying in the emotional aftermath of a scary diagnosis.
Research shows patients often have no clue about what they just signed and may end up totally uninformed about why a procedure is being recommended or how it might help or hurt them.
Chicago-based Emmi Solutions has developed programs used in more than 100 hospitals, including the University of Pittsburgh Medical Center, where Noble had his surgery.
Dialog Medical in Atlanta makes another popular informed consent program, iMedConsent, used by more than 190 U.S. hospitals. It's designed for doctors and patients to go over together. Versions written for patients with a sixth-grade reading level are available.
The Department of Veterans Affairs now requires its doctors to use iMedConsent programs for all procedures needing informed consent. The VA estimates it will receive 2.6 million consent forms this year from patients who used the program.
Dr. Ellen Fox, the VA's chief health care ethics officer, recalls a patient who watched the program with his doctor before having a repeat test to see if his bladder cancer was back. Afterward, the man told his doctor he thought he would be having the same test he had four times before.
It was the same test. "But for the first time, the patient really understood what was going to be done to him," Fox said.