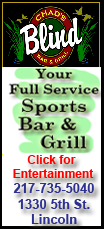 Interest groups on the right and the left squealed, predictably, about the plan, which would cut total deficits by as much as $4 trillion over the next decade -- much of it from programs long considered all but sacred.
Besides Social Security, Medicare spending would be curtailed. Tax breaks for many health care plans, too. And the Pentagon's budget as well in a plan that attaches $3 in spending cuts to every $1 in tax increases.
For all the pain, the deficit still would approach $400 billion in 2015 under the proposal, released by deficit panel's co-chairmen, Democrat Erskine Bowles, a former Clinton White House chief of staff, and Republican Alan Simpson, a former senator from Wyoming.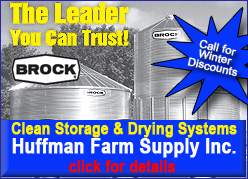 Obama, in Seoul, South Korea, declined to comment Thursday on the commission's work but said, "We're going to have to take actions that are difficult and we're going to have to tell the truth the American people." He said there was a lot of rhetoric about the nation's debt and deficits but "a lot of the talk didn't match up with reality."
"We need to be straight with the American people," the president said. "We can't just engage in political rhetoric."
The plan arrived a week after congressional elections in which voters demanded action on the $1 trillion-plus budget deficit. Bowles and Simpson acknowledged the plan was dead on arrival but said it would prompt a more realistic national debate about what it'll take to solve the nation's huge fiscal woes.
"We have harpooned every whale in the ocean," Simpson said. Said Bowles, "This is a starting point."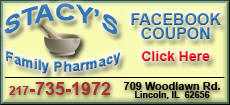 The entire 18-member commission is supposed to report a deficit-cutting plan on Dec. 1, but panel members are unsure whether they'll be able to agree on anything approaching deficit cuts of the size proposed. And even if they could, any vote in Congress this year would be nonbinding, Simpson said.
During the campaign, neither political party talked of spending cuts of the magnitude offered Wednesday, with Republicans proposing $100 billion in cuts to domestic programs passed each year by Congress -- but with no specifics.
The plan would gradually increase the retirement age for full Social Security benefits -- to 69 by 2075 -- and current recipients would receive smaller-than-anticipated annual increases.
Equally controversial, it would eliminate the current tax deduction that homeowners receive for the interest they pay on their mortgages and impose a 15 cent-a-gallon tax on gasoline.
It would impose a three-year freeze in the pay of most federal employees and a 10 percent cut in the federal work force. Congressional pet spending projects, known as "earmarks," would be eliminated.
No one is expecting quick action on any of the pieces of the plan. Proposed cuts to Social Security and Medicare are making liberals recoil. And conservative Republicans are having difficulty with options suggested for raising taxes. The plan also calls for cuts in farm subsidies, foreign aid and the Pentagon's budget.
Contentious or not, Bowles said serious action was demanded. "This debt is like a cancer that will truly destroy this country from within if we don't fix it," he warned.
Current deficits require the government to borrow 37 cents out of every dollar it spends.