Today's highlight in history:
On Nov. 11, 1918, fighting in World War I came to an end with the signing of an armistice between the Allies and Germany.
On this date:
In 1620, 41 Pilgrims aboard the Mayflower, anchored off Massachusetts, signed a compact calling for a "body politick."
In 1831, former slave Nat Turner, who'd led a violent insurrection, was executed in Jerusalem, Va.
In 1889, Washington became the 42nd state.
In 1909, President William Howard Taft accepted the recommendation of a joint Army-Navy board that Pearl Harbor in the Hawaiian Islands be made the principal U.S. naval station in the Pacific.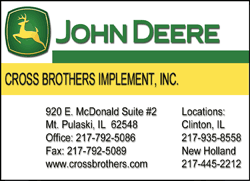 In 1921, the remains of an unidentified American service member were interred in the Tomb of the Unknown Soldier at Arlington National Cemetery in a ceremony presided over by President Warren G. Harding.
In 1929, the Ambassador Bridge spanning the Detroit River between Michigan and Windsor, Ontario, Canada, was dedicated.
In 1960, South Vietnamese President Ngo Dinh Diem survived a coup attempt by army rebels. (However, he was overthrown and killed in 1963.)
In 1966, Gemini 12 blasted off from Cape Kennedy with astronauts James A. Lovell and Edwin "Buzz" Aldrin Jr. aboard.
In 1983, President Ronald Reagan became the first U.S. chief executive to address the Diet, Japan's national legislature.
In 1990, Stormie Jones, the world's first heart-liver transplant recipient, died at a Pittsburgh hospital at age 13.
Ten years ago: Republicans went to court, seeking an order to block manual recounts from continuing in Florida's razor-thin presidential election. A cable car crammed with skiers and snowboarders caught fire while being pulled through an Alpine tunnel in Austria, killing 155 people. Lennox Lewis won a unanimous 12-round decision over David Tua in Las Vegas to retain his WBC and IBF heavyweight titles.