The Quinn administration is openly courting Talgo Inc., which is slated to build Wisconsin's high-speed rail cars.

Illinois received $1.2 billion in federal stimulus dollars earlier this year to install high-speed rail lines across the state. The money is being used to improve the lines that run from Chicago to St. Louis and Chicago to Madison, Wis.

Missouri and Wisconsin, who also received federal funding for high-speed rail lines, were supposed to finish Illinois' projects when they cross into their states.

But with the recent election of a Republican governor, Wisconsin's commitment to the project has become unclear. Republican Scott Walker will replace sitting Democratic Gov. Jim Doyle, a longtime supporter of the rail project, in January.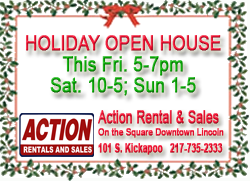 Walker campaigned against the high-speed rail project that would improve the line between Milwaukee and Madison and has made clear since his election that he intends to keep his promise. Construction on the Wisconsin projects has temporarily ceased, pending discussion between the governor-elect and the U.S. Department of Transportation.

Secretary of Transportation Ray LaHood on Tuesday warned Walker that the $810 million allocated to the state could only be used for the high-speed rail project. He said if the money is not used by Wisconsin, it will be distributed to other states. Despite LaHood's letter, Walker again asserted his intention to close the project.
Quinn on Tuesday said that Illinois would be happy to take the extra federal money if Wisconsin refuses it.

"I've already talked to the vice president about it, Vice President Biden," Quinn said. "I told him that if some states, Ohio and Wisconsin, turn back money on high-speed rail, we've got our hand up right away. We want to make sure we use that money in Illinois."

Richard Harnish, executive director of the Midwest High Speed Rail Association, said Illinois would be a logical place for the additional money.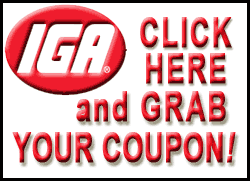 "We have a lot of competitive projects that need to be done that would benefit the entire Midwest," Harnish said. "And so it would make sense for the money to move to Illinois."

Harnish said projects in Rockford and Chicago would benefit from the extra money.

Quinn also said that he is open to bringing new companies to Illinois to help build the extra projects.

"We already have brought from Wisconsin a company that is making railroad cars for high-speed rail -- 250 new jobs," Quinn said. "We can bring other companies to Illinois. We've always been a railroad center. We can create a lot of growth and economic development right here in Illinois. We understand that rail is a very important component of the 21st-century economy."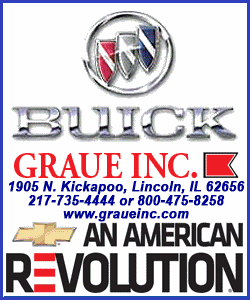 On Wednesday, Quinn went a step further, officially urging train maker Talgo to move its operation to Illinois.

Talgo had set up shop in Milwaukee after the announcement of the federal funds to Wisconsin last winter. But since word of Gov.-elect Walker's opposition to the project, the company has seemed to back away from a commitment to staying in the state.

Talgo's relocation to Milwaukee cost the city $3 million and was supposed to bring 125 jobs with it.

On Wednesday, Talgo employees in Milwaukee held a press conference and expressed fear of losing their jobs if the state fails to keep its high-speed rail commitments.

In a letter released Wednesday night, Quinn told Talgo CEO Antonio Perez that he believes Illinois is the right place for the company.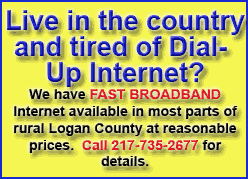 "I can think of no finer location for Talgo's manufacturing headquarters than in the state of Illinois. Illinois continues to have overwhelming public support, enthusiasm and commitment for the expansion of high-speed rail across the state," Quinn wrote.

Quinn also said Illinois will do whatever is necessary to bring Talgo to Illinois.

Marcelyn Love, a spokeswoman for the Illinois Department of Commerce and Economic Opportunity, cited a recent $12 million business investment package made to Nippon Sharyo to build a new rail car manufacturing facility in Illinois as an example of what the governor can use to lure Talgo to the state.

"Gov. Quinn is interested in bringing Talgo and many other companies and jobs to Illinois," Love said. "He is committed to strengthening the state's investment in high-speed rail as a way to create jobs and continue our economic recovery."
[Illinois Statehouse News; By JENNIFER WESSNER]