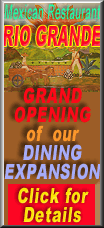 Benchmark oil for December delivery was down $1.88 to $85.93 a barrel by early afternoon in Europe in electronic trading on the New York Mercantile Exchange.
The contract settled unchanged at $87.81 on Thursday after earlier hitting a two-year high on news that U.S. crude and gasoline stockpiles declined last week in a sign of improving demand for fuel.
Oil prices have climbed steadily in recent weeks because the dollar has weakened against other currencies. That's largely because of the Federal Reserve's decision to pour $600 billion into a bond-buying program to stimulate the U.S. economy.
But oil retreated Friday as the dollar gained against the euro, making the commodity more expensive for buyers holding that currency.
Also hitting sentiment was a plunge in Chinese stock markets on concerns Beijing will take more steps to cool economic growth after inflation hit a 25-month high in October. China is the world's largest energy consumer.
World markets followed Chinese stocks lower. Oil prices tend to move in the same direction as stocks because investors believe that if companies are doing well, they will need more energy.
"This price slump can be explained by a general weakness of commodity prices triggered by the stronger U.S. dollar and rumours of an imminent interest rate hike in China," Commerzbank said in a report.
The International Energy Agency's monthly forecast on oil demand failed to lift prices. The IEA raised its forecast slightly for oil demand this year, and kept it broadly unchanged for next year.