Traders have been dumping Ireland's sovereign bonds on fears the government will be unable to manage its outsized banking crisis and that new EU rules being discussed will force investors to take on heavier losses in case of a bailout.
Ireland's borrowing cost hit a new euro-era high on Thursday, prompting the finance ministers of several fellow eurozone countries to gather for impromptu talks on the sidelines of the Group of 20 summit in Seoul, South Korea.
The EU's proposed new bailout mechanism "does not apply to any outstanding debt," the finance ministers of Germany, France, Italy, Spain and Britain stressed in a joint statement Friday.
"Any new mechanism would only come into effect after mid-2013 with no impact whatsoever on the current arrangements," they said.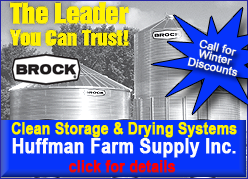 Ireland's 10-year bond yield fell to 8.25 percent in Dublin Friday, from 8.87 percent on the open and Thursday's record high of 8.95 percent. Bond yields and prices move in opposite directions.
After saving Greece from bankruptcy in May, the EU set up the European Financial Stability Facility, a euro750 billion ($1.03 trillion) backstop for any other countries that might need support. Since then, Germany has been pushing to modify rules about who bears the cost of the bailouts in an effort to protect taxpayers in less profligate countries.
Fears over those new rules and confusion about when they might come into force have pushed investors in recent weeks to sell off government bonds in heavily indebted countries, mainly Ireland but also Portugal and Spain.