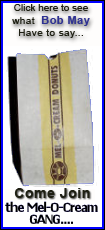 Suu Kyi's house arrest officially ends Saturday, but rumors swept Yangon that she might be freed as early as Friday. Riot police with assault rifles were seen near Suu Kyi's house as about 200 supporters gathered at a nearby barbed-wire barricade.
Jailed or under house arrest for more than 15 of the last 21 years, the Nobel Peace Prize laureate has become a symbol for a struggle to rid the Southeast Asian country of decades of military rule.
"My sources tell me that the release order has been signed," said Tin Oo, vice chairman of Suu Kyi's party. "I hope she will be released."
He did not say when she would be freed or when the order had been signed.
About 300 people gathered excitedly at the headquarters of the National League for Democracy, some wearing T-shirts reading, "We stand with you."
"There is no law to hold (Suu Kyi) for another day. Her detention period expires on Saturday and she will be released," her lawyer, Nyan Win, told reporters.
The country held its first elections in two decades last Sunday in what the junta called a major step toward democracy, but Suu Kyi was barred from participating and critics called the balloting a sham aimed at cementing the military's power.
State media announced Thursday the pro-junta political party had secured a majority in both houses of Parliament.
The partial results showed the Union Solidarity and Development Party had won 190 of 219 constituencies reported in the 330-seat Lower House and 95 of 107 seats in the 168-seat Upper House.
Top members of the ruling junta were among those who won seats, including Prime Minister Thein Sein, who also heads the USDP.
The victory is a clear sign the military, in civilian guise, will continue to control the country for the foreseeable future.
If she is released, Suu Kyi, 65, plans to help her disbanded party probe allegations of election fraud, said Nyan Win, who is also a spokesman for the party.