"This is the one main fundraiser the choir does each year," said Kim Peterson-Quinn, LCHS vocal music teacher and director of the madrigal dinner. "With all the funding uncertainty in education, this fundraiser helps sustain us throughout the year."

Other fundraising activities will take place at the performances, with a photo booth, a bake sale and a silent auction of items donated by individuals and area businesses.

On the menu for the meal are orange almond salad on hearts of romaine, chicken supreme, potato puff, green beans with bacon and onion, rolls with butter, coffee, tea and wassail. Pumpkin cake with creme cheese icing will be served for dessert.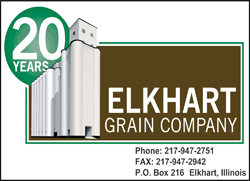 Performances on Nov. 18 and 19 begin at 6:30 p.m. Tickets for these two shows include dinner and cost $25 for adults or $22 for senior citizens and children under 12.
The Nov. 21 matinee starts at 2:30 p.m. and includes dessert only. Tickets for the Nov. 21 performance cost $15 for all ages.
Doors open 30 minutes prior to each performance.
Due to limited seating, tickets for all performances must be purchased in advance.
Cast members and their roles are as follows: Lauren Stanfield, jester; Trevor Arrington, king; Shelby Voyles, queen; Wyatt Phillis, prince; Crystal Quint, princess; Tiffany Wilham and Elizabeth Jaegle, wenches; Destinee Shreve, Morgana; Christopher Hazel, old knight; Matthew Mason, castle guard; Brandon Rankin, Pauper John; Kendal Katz, John's wife; Jarrod Grover, Benjamin Rekart and Darvez Stancle, John's friends; Kayla Huskins, Skylir Kenning and Morgan Conrady, wives of John's friends; Benjamin Rekart, Sir Guy; Darvez Stancle, Sir Cad; Kayla Huskins, Skylir Kenning, Morgan Conrady, Jenna Williams and Bethany Last, royal courtiers.
Members of the royal court for the production are Kerri Anderson, Lindsey Beccue, Clarissa Bess, Karley Boyd, Paige Brewer, Justin Broom, Molly Buttell, Karli Cox, Jade Dean, Leah Devore, Abriana Ellegood, Dylan Estep, Emilee Frakes, Cody Garretson, Kia Glenn, Ethan Golden, Katerina Goodman, Olivia Graue, Thor Henson, Teresa Hyde, Victoria Jordan, Jaqueline Keysear, Rebecca Kirk, Stephen Kutz, Michael Marshal, Kaylee McAllister, Amanda McCray, Bradley Miller, Ashley Newton, Christopher O'Neill, Kaycee Richert, Antoinette Richmond, Alicia Sanders, Sara Shane, Tara Shane, Grace Sheley, Allie Shoultz, Larissa Siddens, Macey Skaggs, Fabiola Trujillo, Sierra Wegrich and Stormee Whitney.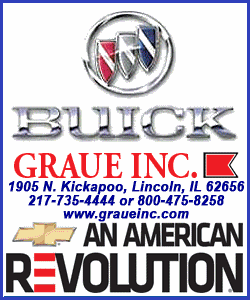 Serving wenches for the program are Anna Berry, Gabriella Brawdy, Marissa Dehner, Merrian Diers, Kelsey Fults, Jordan Hutchcraft, Suzanne King, Grace Kulman, Mollie Lolling, Sydney Marshall, ZoeAnne Nepolello, Hannah Rehder, Shawnee Sherman, Ashliegh Shoultz, Makenzy Sizemore, Kari Walton, Haley Welch and Amanda Wilham.
Dave Swaar serves as instrumental music director.
Madrigal dinners are a form of dinner theater presented during the Christmas season and are generally set in the Middle Ages. The meal is divided into courses, and skits of a comedic nature are performed between the courses. In addition, a mix of medieval and Renaissance period choral music is included.
For tickets, contact Kim Peterson-Quinn by phone at 217-732-4131, ext. 515, or by e-mail at kquinn@lchs.k12.il.us.
The Maple Club is located east of Lincoln at 1458 Route 121.
[Text from Lincoln Community High School news release]