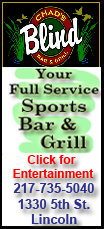 An experimental Johnson & Johnson drug prevented strokes in people with a common heart rhythm problem as well as warfarin did and without an increase in bleeding or other side effects, a major study found.
But the fact it wasn't better than warfarin could make price a big factor in how widely it gets used if it wins federal approval and has to compete with a rival medicine that just came on the market.
"These drugs are going to be very expensive, I'm sure, and that will play a role. Warfarin is dirt cheap," said Dr. Douglas Zipes, a heart rhythm specialist at Indiana University and past president of the American College of Cardiology.
He had no role in the new study, reported Monday at an American Heart Association conference in Chicago.
More than 2 million Americans have atrial fibrillation, when the heart quivers instead of beating normally. This raises the risk of blood clots that can cause a stroke.
For 60 years, the main treatment has been warfarin, but it's tough to use. Too little can lead to strokes; too much, dangerous bleeding. The right dose varies so much that people must get frequent blood tests to adjust it, and even foods like leafy green vegetables can throw it off.
The new drug is rivaroxaban (riv-ah-ROCKS-ah-ban), already sold outside the U.S. as Xarelto for preventing clots during hip and knee replacement operations.
The study tested it against warfarin in 14,264 people with atrial fibrillation in 45 countries. Half had already had a stroke and the rest were at higher risk of one because of heart failure, diabetes or other conditions.
After about two years' follow-up, 269 patients in the group given rivaroxaban had a stroke or blood clot versus 306 people on warfarin. But such a small difference in a study this large is a draw, statistically, so the drugs are considered comparable.
People on rivaroxaban were less likely to suffer serious bleeding in the brain. Rivaroxaban also didn't harm the liver -- a problem that doomed an AstraZeneca blood thinner four years ago.
If approved, the drug would be sold by Johnson & Johnson's Ortho-McNeil division in the United States and elsewhere by Germany-based Bayer HealthCare AG. The federal Food and Drug Administration already is weighing whether to approve rivaroxaban for hip and knee surgery patients, and the companies plan to seek approval to sell it for the heart rhythm problem later this year.